Cameras
Nikon Announces D600, Full-Frame Goodness Starting at $2100
Nikon's latest full-frame body brings a 24.3-megapixel full-frame image sensor to the table at a body-only price well below the competition.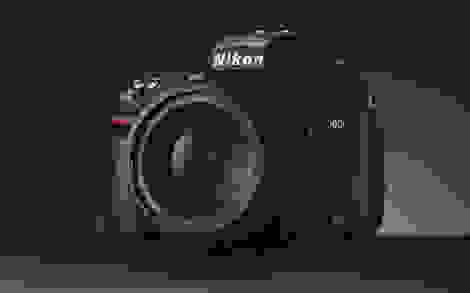 The rumors are true: Nikon has formally introduced the prosumer full-frame D600 to the world. The new camera will sport a full-frame (35mm x 24.0mm) image sensor, 39-point AF system, and include high-end video features such as uncompressed HD video out for a body-only price of just $2099.95.
As with all the full-frame announcements we've covered this year, the price is the real point of emphasis. The D600's price lowers the barrier of entry for photographers and videographers looking to purchase a new full-frame body. While full-frame alternatives begin at $2799 body-only (or $2799 with the Sony RX1's fixed-lens), the Nikon D600 can be had for much less, or with Nikon's 24-85mm f/3.5-4.5G ED VR lens for just $2699.95.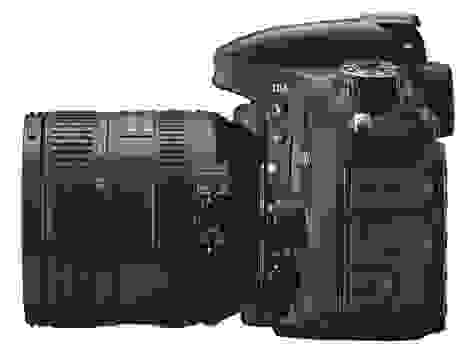 The D600's sensor offers a resolution of 24.3 megapixels, with a native ISO range extending from 100-6400 (expandable to 50-25600), all usable while capturing video. Given Nikon's close relationship with Sony, it begs the question whether this 24.3-megapixel full-frame sensor matches the 24.3-megapixel Sony-produced version that is present in the A99 and the RX1, both announced just yesterday.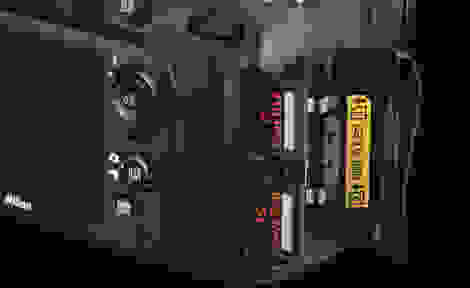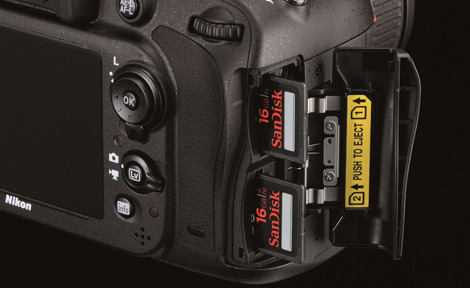 The camera's design begins with a weather-proof, durable magnesium alloy shell, also including a 3.2-inch 921k-dot rear display, an EXPEED 3 image processor, and a 100% coverage optical viewfinder. The EXPEED 3 processor allows the user to fire shots continuously at up to 5.5 frames per second, which can be recorded to either of the dual SD/SDHC/SDXC card slots on the body.
For video shooters the Nikon D600 provides some tantalizing benefits, with a 3.5mm microphone jack, headphone connector, uncompressed HDMI output (or clean output to an external monitor), all available for a body less expensive than what the end-of-life Canon 5D Mark II is available for.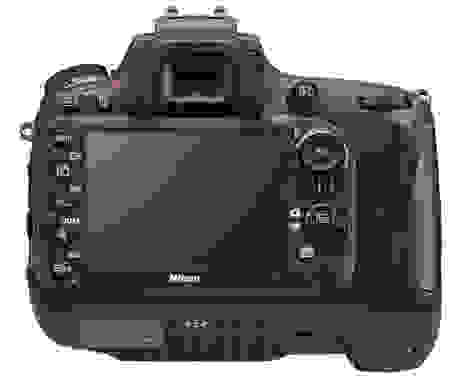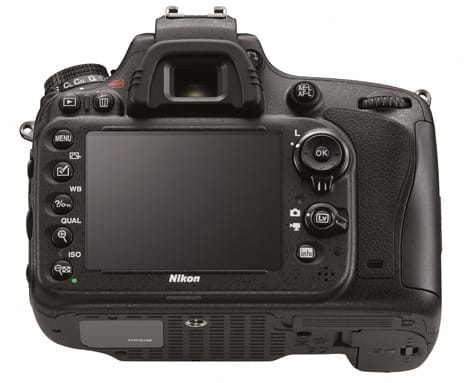 The D600 represents a viable alternative as well for Nikon shooters who don't quite require the resolution of the D800, don't quite need the speed of the D4, but still want the image characteristics of a full-frame body. If the D600 can provide image and video quality on par with the $3000 full-frame options, then Nikon may have a winner on their hands.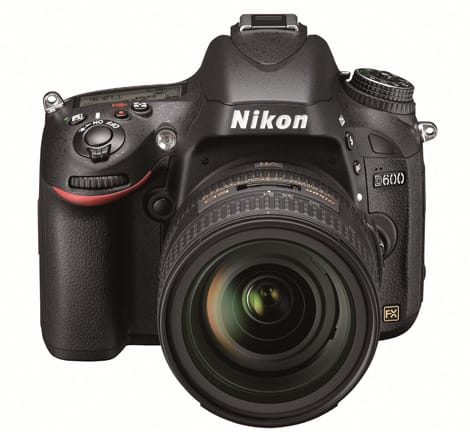 The Nikon D600 is expected to begin shipping September 18th, available in black for the aforementioned body-only price of $2099.95. For more on the D600, please visit Nikon's website for the product, which is up now.