Cameras
Nikon announces latest entry-level DSLR, the 24.2-megapixel Nikon D3200
Nikon's latest entry-level DSLR will come packed with an 11-point AF sensor, maximum ISO of 12800, and a staggering 24.2 megapixels of resolution for under $1000.
Well it looks like the rumors of the demise of the megapixel wars were grossly exaggerated, as Nikon has announced today the release of the entry-level 24.2-megapixel Nikon D3200.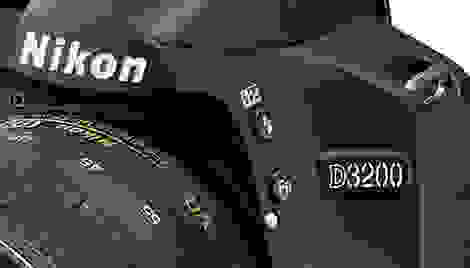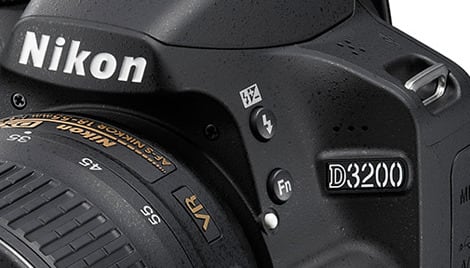 The Nikon D3200 looks to slot into the company's sub-$1000 DSLR lineup, bringing its massive resolution to bear with an EXPEED 3 processor, 11-point autofocus sensor, 100-6400 (12800 expanded) ISO range, and 4fps continuous shooting.
The D3200 will be aimed squarely at beginner photographers looking for a high-resolution option, including Nikon's own "guide" mode, which simplifies the camera's operation, introducing you to the basics of photography slowly. The guide mode will let users of just about any level pick up the camera and go, in line with some previous entry-level Nikons.
Despite the entry-level position, Nikon's not skimping on the extras with the D3200. In addition to the 11-point AF sensor, the camera will sport a 921k-dot resolution, 3-inch LCD, putting it (on paper, at least) up against some hefty competition.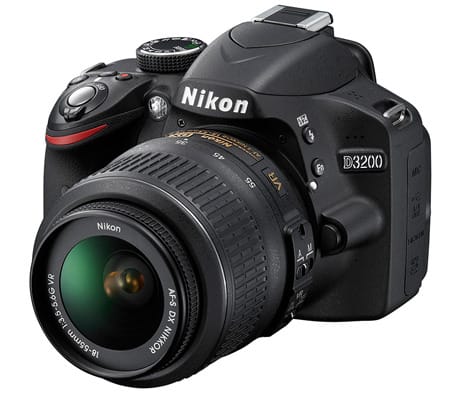 As is relatively standard on DSLRs these days, the D3200 will shoot full 1080p video at 30fps and a filmic 24fps. The D3200, like last year's D5100, will include full-time AF during video recording. The camera also sports a dedicated video record button on the top plate, in addition to a mic port on the left side of the body.
The Nikon D3200 will feature compatibility with the new Wireless Mobile WU-1a adapter, which will let you transfer files wirelessly to certain Android devices, with an iOS app slated for release in the fall. Rumors had run rampant with the idea that WiFi would be a standard option on the D3200. While the WU-1a adapter is optional, it's not going to break the bank at an MSRP of just $59.95 at launch.
The Nikon D3200 is expected to ship sometime this month, kitted with the standard 18-55mm f/3.5-5.6 VR lens for an MSRP of $699.95. The D3200 will be available at launch in a red body color or in the more standard black variant.
For the full press release on the Nikon D3200, please visit Nikon's press website here.