*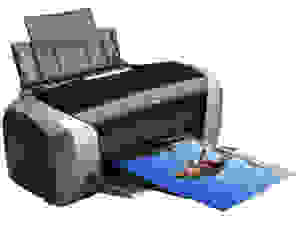 April 5, 2005 *– Nikon today announced a reduced price for the Nikon D70, perhaps a precursor to an upcoming replacement model. The price has dropped to $899.99 for the body and $1199.95 for the body and lens kit. Nikon released several spring rebates for most of their digital cameras - both solo and when purchased with Epson printers.
During the month of April, if consumers purchase the Nikon D70, they can receive an Epson Stylus Photo R200 printer for free. They can choose between the free printer or $50 off an Epson RX620, R800, R1800 or PictureMate printer. The incentives could be Nikon's effort to move old inventory off the shelves before releasing a competing digital SLR. On February 8, Nikon registered the trademark and logo for a D50 camera. At the end of March, the Nikon Germany web site accidentally posted the D50 owner's manual, prompting much speculation among Nikon fans. According to the leaked manual, the D50 will be lighter and more compact with a slightly larger LCD screen. The biggest differences will be the use of a Secure Digital memory card rather than a CompactFlash card and the addition of a "children" scene mode.
For consumers who are not ready to enter the realm of digital SLRs, Nikon is offering several rebates for intermediate digital cameras. Between April 1 and June 30, the Nikon Coolpix 5400 comes with a $200 rebate, the Nikon Coolpix 8800 and 8400 come with a $100 rebate, the Coolpix 8700 comes with a $50 rebate, and the Nikon 4200 comes with a $30 rebate.
Nikon announced a $50 rebate for anyone who purchases a digital camera with 3 megapixels or more and a select Epson printer. The following Epson printers can be purchased with this promotion: Stylus C86, CX4600, CX6600, Stylus Photo 1280, 2200, R200, R300, R320, RX500, RX620, R800, R1800 and PictureMate. This offer is available for a little longer than the D70 – from April 1 to June 30.