Cameras
Nikon Confirms D3 Firmware Issue
Recently we reported how the new update for Nikon D3 causes image corruption and Nikon now confirms this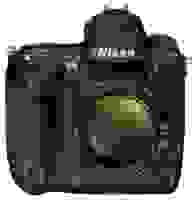 Recently we reported how the new update for Nikon D3 causes image corruption and Nikon now confirms this. According to the statement Nikon admits that image data in "rare cases" may get "corrupted" and have hence "terminated the firmware update download." Those who have downloaded the firmware are requested not to use the following combination:
• Release mode: Continuous high speed (CH), or Continuous low speed (CL) with Custom Setting d2 set to 9 fps
• Image area: FX format (36x24) or 5:4 (30x24)
• Image quality: NEF (RAW) or NEF (RAW) + JPEG fine/normal/basic
• NEF (RAW) recording>NEF (RAW) bit depth: 14-bit
The issue related to NEF (RAW) recording > NEF (RAW) bit depth may occur regardless of the option selected for NEF (RAW) recording > Type (Lossless compressed, Compressed, or Uncompressed).

For more info go to : http://support.nikontech.com/cgi-bin/nikonusa.cfg/php/enduser/std_adp.php?p_faqid=14553