Nikon has announced 3 new cameras that refresh their Coolpix point & shoot lineup, including the $329, 0.7-inch thick S80 and the Full HD video capturing S8100.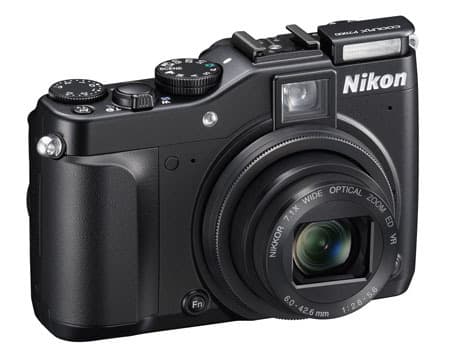 At the high end of the range is the Coolpix P7000, a $449 camera that shoots 10.1 megapixel images using a 1/1.17-inch CCD sensor. It also shoots 720p HD video at 24 frames per second, and includes a 7.1x zoom lens that offers a zoom range equivalent to a 28 to 200mm lens, with a wide f/2.8 aperture. On the back of the camera body is a 3-inch LCD screen that has a 921k resolution, as well as a microphone port that allows for the connection of an external microphone to improve sound quality. The P7000 will be priced at $499.99 when it goes on sale in late September.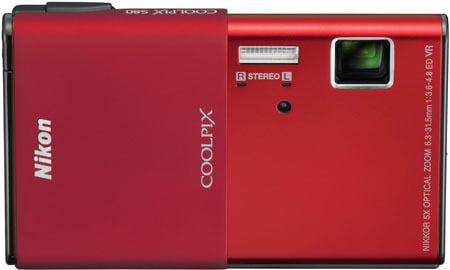 The Coolpix S80 replaces the current S70, and is a thin (0.7-inch) point and shoot that includes a 3.5-inch, 819k pixel resolution OLED touchscreen for the style-conscious snapper (Nikon describes it as the "Ashton Cam" in honor of their celebrity spokesperson Ashton Kutcher). It shoots 14.1 megapixel images and offers a 5x zoom lens with a 35mm equivalent zoom range of 35 to 175mm. The OLED screen is a first for Nikon, with the OLED screen offering a wider viewing angle than the more conventional LCD screen. This touch screen also acts as the main control interface for the camera. It is available in 6 colors and will cost $329.99 when it is available in the fall.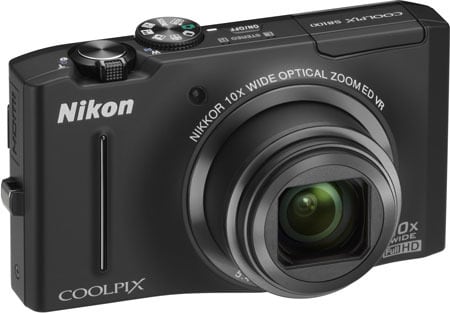 The S8100 is in the middle of the price range at $299.99, but offers some high-end features, such as a 10x zoom lens and a backside illuminated CMOS image sensor that can capture images quickly. This 12.1-megapixel sensor can capture a burst of 5 full resolution frames in half a second or up to 120 frames a second at a lower resolution, and Nikon also claim that it offers improved low light shooting. It also captures Full HD 1080p video and includes a 3-inch LCD screen. The 10x zoom lens offers a zoom range of 30 to 300mm, and both the optical image stabilization and optical zoom can be used while capturing video. It is priced at $299 and will be available in late September.