Cameras
Nikon debuts S9300 and S6300 Coolpix long-zooms, two others
Two new long CMOS-based long zooms are always a good reason to get excited, though we can't say as much about the two new low-end point-and-shoots.
Nikon debuted four S-series Coolpix cameras today, including a few pocket-sized long-zoomers and some entry-level models.
The Coolpix S9300 packs an impressive 18x zoom range into a thin body, complete with a 16-megapixel BSI CMOS sensor for quick bursts, full HD video, speedy autofocus, and what should be decent low-light performance. Other features include on-board GPS and a 3-inch, 921,000-pixel LCD. It replaces last year's S9100. It'll be available in February for $349.95 in black, red, and silver.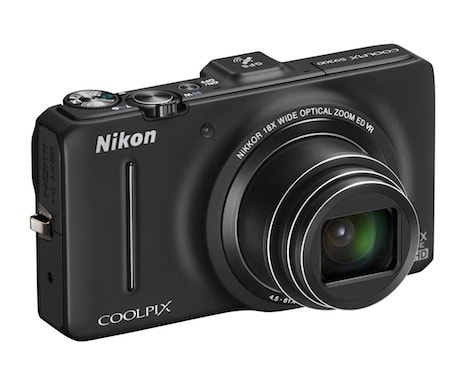 Replacing the recently released S6200, the new Coolpix S6300 ups the ante with a 16-megapixel BSI CMOS sensor to complement the 10x zoom in its thin body. It packs in a bunch of fun extras as well, including 360-degree sweep panorama shots and a handful of effects and filters. The price is right with this one, ringing up at just $199.95 when it hits shelves this February in red, black, silver, and blue.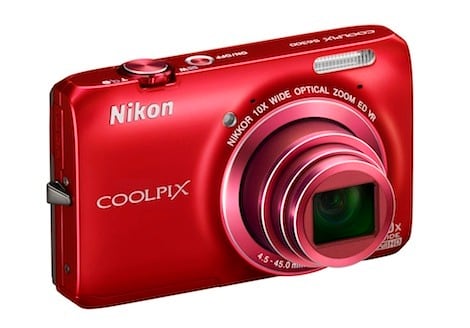 Like the S4100 and S4000 before it, the S4300 is a slim shooter that stands out because of its touchscreen—3 inches and 460,000 pixels this year. The 6x zoom lens is noteworthy, but otherwise, this is a straightforward point-and-shoot with a last-gen sensor. It'll be available for $169.95 this February in plum, black, silver, white, and red.
Then there's the "cost-efficient" S3300. Replacing last year's S3100, this tiny camera packs an above-average 6x zoom range, but is otherwise unremarkable. It's set for release in February for $139.95 in silver, black, pink, purple, and red.
Travel zooms like the S9300 and S6300 are always a welcome addition to any camera lineup. Optical zoom is one of those important features that only a dedicated camera can offer. But with the market for low-end point-and-shoots shrinking, we're surprised to still see so many featureless pocket cams like the S4300 and S3300 hitting shelves. The profit margins on them must be pretty solid.
Official Press Release***NIKON'S NEW S-SERIES COOLPIX CAMERAS ARE THE SLIM, STYLISH AND SMART WAY TO CAPTURE LIFE'S GREAT MOMENTS**
With Super-Zoom Capabilities and Compact Design, New COOLPIX Cameras are User-Friendly and Feature Technologies to Inspire Creativity
MELVILLE, NY (Jan. 31, 2012) – Today, Nikon Inc. introduced four new digital cameras to the COOLPIX S-series lineup to give consumers new ways to go super-zoom or super chic. These new cameras deliver on Nikon's rich optical heritage and benefit from new technologies poised to create an amazing camera experience for any user, such as GPS and enhanced resolution.
The Spring 2012 line of Nikon COOLPIX cameras help capture memories with advanced features including extraordinary low-light capabilities, powerful optics and HD video recording with full stereo sound. Added features such as the built-in GPS of the COOLPIX S9300 and Easy Panorama mode of the COOLPIX S6300 bolster the S-series lineup, in addition to the easy-to-use, slim and stylish COOLPIX S4300 and S3300. These cameras also include Nikon core technologies for amazing photos, including Nikon's Smart Portrait System for flattering portraits and HD video capability across the line.
"The new COOLPIX S-series cameras are super slim and easy to carry around for all of those special 'can't miss' moments that matter in a person's life," said Bo Kajiwara, director of marketing, Nikon Inc. "These cameras complement a personal style while providing amazing image and video quality easily."
For more info, visit www.nikonusa.com

*
{:{PhotoGallery article.attachments}:}