Cameras
Nikon Debuts New Coolpix Lineup For CP+ 2014
Six new cameras take the stage, including four travel zooms.
Credit:
Ahead of the CP+ Photo Expo next week, Nikon has taken the wraps off of six new Coolpix cameras. Among the bevy of new consumer grade options are four travel zooms, a family-friendly point-and-shoot, and a ruggedized point and shoot.
Headlining these releases is the new Coolpix P600, with a monster 60x (24-1440mm equivalent) zoom lens in front of a 16.1-megapixel CMOS sensor. The P600 also boasts a 3-inch 921k dot variable-angle LCD, electronic viewfinder, on-board WiFi, and PASM manual controls for more experienced photographers. For the stargazers and bird watchers out there, new dedicated scene modes for each have been added to Nikon's software to make better use of the monster zoom. This camera will be available in February 2014 in black and red for $499.95.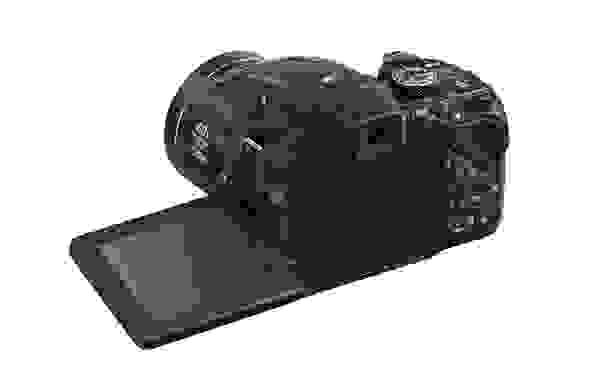 Following the P600 is the Coolpix P530, a bridge camera with a somewhat shorter zoom at "only" 42x (24-1000mm equivalent). Like the P600, the P530 has a 16.1-megapixel BSI CMOS sensor, PASM manual controls, 3-inch rear LCD and built-in EVF. However, you'll need the WU-1a wireless adapter if you'd like to share snaps with your friends and family over WiFi. This model will be available in February 2014 in black for $449.95.
Next up is the Coolpix S9700, which bears a striking resemblance to the S9500. Built around a 30x (25-750mm equivalent) zoom lens, the S9700 offers a similar host of features as its older brother like GPS, on-board WiFi, and a CMOS sensor with a slightly smaller resolution of 16.1-megapixels. However, the rear screen is much-improved, cramming in 921k dots into a 3-inch OLED display. This Coolpix will hit the shelves in February 2014 like the P600 and the P530 in February 2014, available in black and red versions for $349.95.
If you're not a zoom junkie, the Coolpix P340 is a much different camera than the previous three. With a larger 1/1.7" 12.2-megapixel CMOS sensor and a 5x (24-120mm equivalent) ƒ/1.8 aperture lens, users will have better control of depth of field than on previous point and shoots. The P340 also boasts a PASM mode dial, and a 3 inch 921k dot LCD, and onboard WiFi for users wanting to share snaps via their smartphones. Buyers will have to wait a little longer on this one, as the P340 isn't slated to hit the market until March 2014. When it does, it'll be available in black for $379.95.
For the adventure lover, Nikon will be introducing the Coolpix AW120 ruggedized camera—waterproof (to 59 ft), shockproof (to 6.6 feet), and freeze-resistant (to 14˚F). Though the 5x (24-120mm equivalent) zoom, 16-megapixel CMOS sensor, and ƒ/2.8 aperture lens are attractive for a point and shoot, it's the unique set of GPS features define this camera. Not only does the AW120 add the exact latitude and longitude coordinates to your snaps, but it also has features like maps and an electronic compass. Like some of the other Coolpix options, the AW120 can share pictures and video with your smartphone or tablet via its onboard WiFi. Should you decide that the camera needs an added layer of protection to withstand your outings, optional silicone jackets in black, blue, orange and khaki will be available. The AW120 is scheduled for sale in March 2014 for $349.95 in orange, blue, black, and camouflage casings.
Capping off this list of Coolpix releases is the young family-geared S32. Waterproof up to 33 feet, and shockproof up to 5 feet, this point-and-shoot should be able to survive hands without fully-developed fine motor control. A 13.2-megapixel CMOS sensor behind a 3x zoom lens allows users to take stills along with 1080p HD video, which can be shared or inserted into an in-camera slideshow for playback on the 2.7-inch LCD. The S32 will be found in stores and online for $129.95 in white or blue.