Cameras
Nikon DSLRs and Canon Compacts Sell Over Black Friday Weekend
Nikon DSLRs and Canon Compacts Sell over Black Friday Weekend, Cyber Monday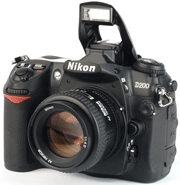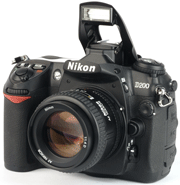 *November 28, 2006* – Notoriously known as the busiest shopping weekend of the year between Black Friday and Cyber Monday, brick-and-mortar and online retailers alike cut prices and eliminated shipping charges sending consumers to the malls and to their computers in droves.  Among some of the best sellers this weekend were Nikon DSLRs and Canon point-and-shoots, according to retailers. 
With over 140 million shoppers hitting the stores on the Black Friday weekend and another 61 million customers shopping online on Monday, according to the National Retail Federation, consumers spent on average $360.15 this past weekend. 
Digital SLRs showed strong sales this holiday shopping weekend, said Ritz Camera Centers Inc. chairman David Ritz to Photo Marketing Association.  According to the company website, DSLRs made up three of the top ten best sellers at Ritz, including the Nikon D200, Nikon D40, and Sony A100.  The Nikon Coolpix S9 point-and-shoot was also popular.  "The biggest things are the new 10-megapixel models, at affordable price points," said Ritz. 
Digital cameras did not rank among the top ten bestsellers on eBay.com, the highest trafficked site on Friday, according to a Nov. 25 Washington Post article.Digital camera sales fell behind some of the more sought after items such as the T.M.X. Elmo, Sony PlayStation 3, and Nintendo Wii. 
Digital camera sales were still plentiful on Amazon.com, who had the second highest traffic on Friday with 3.4 million visitors, according to the Post.  Among the electronics bestsellers on Amazon, according to the company website, is the 6-megapixel Canon PowerShot SD600 point-and-shoot, which ranks as the third bestselling electronic item after the iPod 30GB and iPod Nano.The 6-megapixel Canon PowerShot A540, SD700 IS, and 7.1-megapixel SD800 are also popular items on Amazon.
"Another interesting trend we're seeing, which we had anticipated, thankfully, is customers are trading up in digital cameras," said Walmart.com executive Carter Cast to the Washington Post.  Walmart's top digital cameras products included camera and printer bundles by Kodak and Canon.