Cameras
Nikon High on Low Light with D3S
Nikon introduces D3S, 12.1-megapixel full-frame SLR with extended ISOs that top out at 102,400 plus 720p video.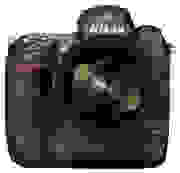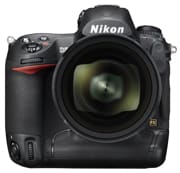 October 14, 2009 - Nikon aims to make a shot in the dark more of a sure thing with the introduction of the D3S, a 12.1-megapixel full-frame SLR with extended-range ISOs  that top out at 102,400.
While the size and shape of the camera is virtually unchanged from the two-year-old D3, the D3S employs a new FX-format CMOS sensor. The large 8.45 micron pixel size is key to the camera's high ISO sensitivity. The regular ISO settings range from 200-12,800, and the extended settings include Hi1 (25,600), Hi2 (51,200) and Hi3 (128,400).
These high ISO settings will also be available when shooting video, which follows the Nikon tradition of 720p at 24 frames per second (rumors of a new 1080p mode proved inaccurate). Users can adjust aperture during video shooting to control depth of field, set the ISO and use exposure compensation. As in previous video-enabled Nikon SLRs, files are saved in Motion JPEG format. Individual 1280x720 video frames can be saved as still images, and video files can be trimmed in the camera. Nikon is also implementing a new algorithm which the company claims "severely reduces" the rolling shutter problem that afflicted previous models while panning, creating a jello-like wiggle. As for audio, the camera has a mono mic, but supports stereo recording via an external mic jack. Sound levels can be adjusted manually if desired.
The D3S, which will replace the D3 in the Nikon SLR line-up, adds the automatic Image Sensor Cleaning function missing from the original model, along with Live View (required for SLR video shooting) with both phase detect and contrast detect autofocus. Other key specs, including 9 frame per second burst mode, the 3-inch 920,000-dot LCD, 100 percent viewfinder coverage  and support for dual CompactFlash cards, remain the same. The new camera is slated to ship in late November, priced at $5199.95.