August 24, 2006 – With the release of five new Coolpix cameras today, Nikon Corp. introduced two new L-Series cameras, the 7.2 megapixel Coolpix L5 and the 6 megapixel Coolpix L6. The L5 will retail for $299 and the L6 is priced at $199. Both Coolpix cameras will be available on September 22.
The new Life-series cameras, Nikon's entry-level point-and-shoots, follow the L2, L3, and L4 released in February of this year. Nikon has borrowed some favorite features from the Coolpix cameras released in February, according to Nikon representatives.
The L5 at 7.2 megapixels carries the highest megapixel count among the Life-series models. For $50 more than its predecessor the L1, users will get a greater megapixel count along with a 2.5-inch LCD monitor, and a 5x optical Nikkor zoom lens. However, the L5 is half the size of L1, according to a Nikon spokesperson.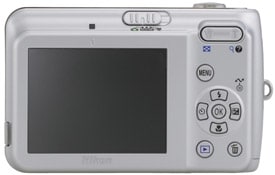 The L5 is the only L-series camera to have built-in vibration reduction. However, other Nikon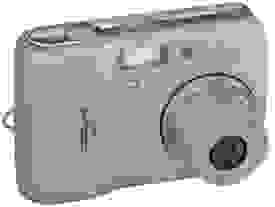 models, such as the S10 and S7C also released today, are also equipped with VR.
Both the Nikon L5 and L6 will have a one-touch face-priority AF button, the dedicated button normally found on the higher-end S5 and S6 point-and-shoots. This one-touch face priority feature enters Nikon's entry-level cameras for the first time.
The Nikon Coolpix L6 is expected to replace the L2. The L6 carries the same 6.0 megapixel and 3x optical zoom as the L2. The new camera, however, has a larger LCD of 2.5 inches. Other new features include an expanded ISO range of up to 800 and extended battery life. The L6 is capable of up to 400 shots on alkaline batteries, according to Nikon representatives.
The new Coolpix L6 and L5 leave little room for the 4.0 megapixel L4 which is expected to be discontinued. Nikon will continue to offer the 5.1 megapixel L3 at reduced prices, according to Nikon representatives.