Cameras
Nikon Launches Coolpix P80 with 18x Optical Zoom
April 10, 2008 – Nikon today launched the Coolpix P80, a compact digital camera with a whopping 18x optical zoom lens. Part of the manufacturer's "Performance" series, the sleek compact features a 10.1-megapixel CCD image sensor with Nikon's EXP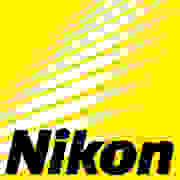 April 10, 2008 – Nikon today launched the Coolpix P80, a compact digital camera with a whopping 18x optical zoom lens. Part of the manufacturer's "Performance" series, the sleek compact features a 10.1-megapixel CCD image sensor with Nikon's EXPEED processor, a Sport Continuous shooting mode, optical vibration reduction, and manual control. The P80 will be available for $399.95 when it is released this month.
The Coolpix P80 follows the release of the P50 last August. The P50, which retails for $229.95, features a lower 8.1 megapixel count and much smaller 3.6x optical zoom lens. The P50 features electronic vibration reduction, otherwise known as digital image stabilization, while the P80 features optical image stabilization, which shifts the lens to more effectively reduce blur in images due to camera shake.
The P80 has a 2.7-inch LCD with 230,000 pixels, up from the 2.4-inch screen on the P50. In addition, the P80 has an electronic viewfinder, a feature rarely found on modern compacts.
The P80 features Nikon's NIKKOR optics, covering focal lengths from 27 to 486mm in 35mm equivalent. Its huge 18x optical zoom lens is bound to be popular with soccer moms trying to capture the perfect shot of their child across the field.
The compact has Programmed Auto, Shutter-Priority, Aperture-Priority, and Manual modes, giving users more detailed control over camera settings.
For beginners who don't want to bother with manual control, the P80 has 15 Scene and Movie modes. One option allows users to capture images in both black and white and color simultaneously.
Nikon also adds a Sport Continuous mode to the P80, which it claims can shoot up to 30 consecutive images at four, six, or 15 frames per second (fps), although the resolution is reduced to 3 megapixels at higher frame speeds. ISO can be boosted to ISO 6400, although the highest setting reduces resolution to 5 megapixels.
In-camera editing options on the P80 make changes automatically once an image has been captured. In-Camera Red-Eye Fix detects and corrects red eyes, D-Lighting compensates for backlighting or poor flash, and Face Priority AF can focus on up to 12 faces within the LCD frame.
The P80 is PictBridge compatible for direct printing without the use of a computer, and is compatible with SD/SDHC memory cards.