Cameras
Nikon launches Coolpix P510, the world's longest superzoom
The P510's 42x, 24-1000mm lens leaves others in the dust, while the P310 packs an f/1.8 piece to dominate dark shooting situations.
Nikon launched two new P-series Coolpix cameras today, including the world's longest superzoom.
The Nikon Coolpix P510 has the biggest zoom range of any fixed-lens camera, ever. Its massive 42x, f/3.0-5.9 lens stretches from 24mm to an astounding 1000mm equivalent. It's the first camera to break the 40x mark and the first to reach a four-figure focal length. That spec alone will put it at the top of plenty of shopping lists, especially among amateur sports photographers and wildlife buffs.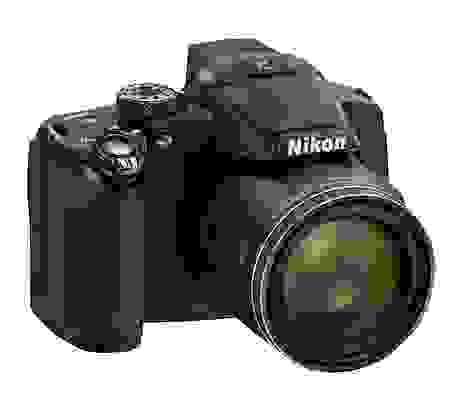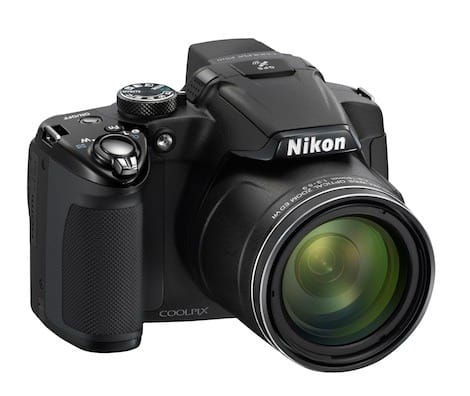 It has plenty of the other trappings that come along with high-end superzooms, too. It's built around a 16-megapixel backside illuminated CMOS sensor, which enables a 5fps burst mode and 1080p HD video, and could contribute to quick autofocus and decent indoor and low-light image quality.
Other features include a 3-inch, 921,000-pixel tllting LCD, an electronic viewfinder, full manual control, and on-board GPS. Optical Vibration Reduction stabilization is included as well, though it'll need to be pretty strong to steady such a long zoom lens. Nikon doesn't specify if it can capture RAW photos, but we don't expect it to, because last year's P500 didn't either.
We knew that the superzoom war would continue to escalate this year, but it's still pretty jaw-dropping to actually see a camera with such a ridiculous spec sheet. This is the second year in a row that Nikon has held the longest-zoom title. We'll see how long they can hang on to the crown. The P510 will hit shelves in March for $429.95 (a fair price) in black and red.
The Coolpix P310 is a much smaller, less-zoomy camera. With a 16-megapixel BSI CMOS sensor and an f/1.8 lens (24-100mm equivalent), it's designed to dominate the dark and grab good photos from dimly lit situations. Other features include a 3-inch, 921,000-pixel LCD, zoom memory, manual control, and creative filters and effects.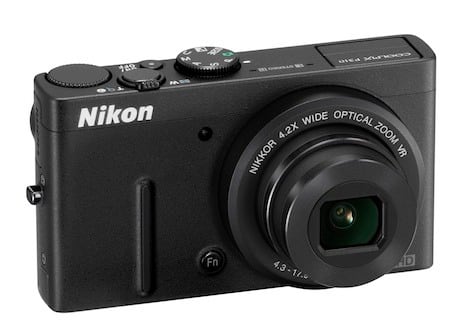 It's sort of in the same league as the Canon S100 advanced compact, with a few key differences: its sensor is smaller (1/2.3"), the control scheme is standard point-and-shoot fare, and it doesn't shoot RAW.
Aside from the a higher megapixel counts, it's very similar to last year's P300, which didn't really catch on. It wasn't powerful enough for most enthusiasts and didn't have enough flare (or a low enough price) to appeal to general camera buyers. Even so, with a spec sheet like this, it could be a decent option for party-goers and live music fans. The P310 will be available in February for $329.95 in black.
Official Press Release***NIKON'S NEW COOLPIX P-SERIES PAIR PACKS A POTENT PUNCH OF OPTICAL EXCELLENCE AND POWERFUL PERFORMANCE**
The 42x COOLPIX P510 is the Ultimate Ultra-Long Zoom Camera, While the Fast Aperture Lens of the COOLPIX P310 Makes it the Advanced Photographer's Compact Companion
**MELVILLE, NY (Jan. 31, 2012) **– Today, Nikon Inc. introduced two new COOLPIX cameras into the P- series, providing photographers with amazing optics from compact offerings for their next adventure- packed outing. Breaking the zoom barrier, the new COOLPIX P510 brings the action close with an impressive 42x optical Zoom-NIKKOR ED glass lens, from a wide 24mm to an amazing 1,000mm* focal range. When the adventure begins once the sun sets, the new COOLPIX P310 tackles demanding low- light conditions with a 16.1-megapixel Backside Illuminated (BSI) CMOS sensor and a fast f/1.8 maximum aperture, NIKKOR glass lens. From the expansive Serengeti horizon, thunderous waterfalls of the Amazon to the jazz-infused nightlife setting of New Orleans, Nikon's new COOLPIX P-series cameras enable photographers to capture any adventure with astounding clarity.
"With the new COOLPIX P-series cameras, Nikon is raising the bar for performance and image quality to better accommodate the needs of advanced photographers looking for a compact companion," said Bo Kajiwara, director of marketing, Nikon Inc. "Both the COOLPIX P510 and P310 combine Nikon's legendary NIKKOR lenses and advanced features to challenge photographers creatively in environments that call for portability and easy access."
For more, head to www.nikonusa.com
*
{:{PhotoGallery article.attachments}:}