Cameras
Nikon Reveals Three New Coolpix Cams, Including Android-Powered S800C
Nikon has just revealed three new Coolpix models for this September. Read on for our breakdown of the DSLR replacement P7700, the compact Nikon F01, and Android-running S800c.
Nikon has today announced three new Coolpix cameras, the P7700, S01, and a new Android 2.3-powered compact S800c.
The P7700 is considered a "full-featured" Coolpix camera, according to Nikon. It is similar to the P7100, sporting a 12.2-megapixel, 1/1.7-inch backside-illuminated CMOS image sensor. The camera also offers a 7.1x optical zoom (28-200mm 35mm equivalent), an f/2.0 maximum aperture, and 3-inch articulating LCD.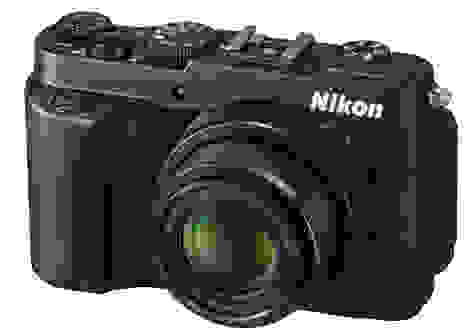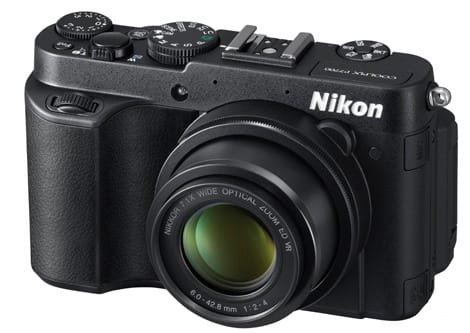 Manual controls are everywhere on the P7700, with the fixed lens camera feature dual control dials, a physical mode dial, a drive mode/bracket dial, as well as one for exposure compensation. The camera also offers a built-in flash and full hot shoe. The P7700 is expected to be available in September for an MSRP of $499.95.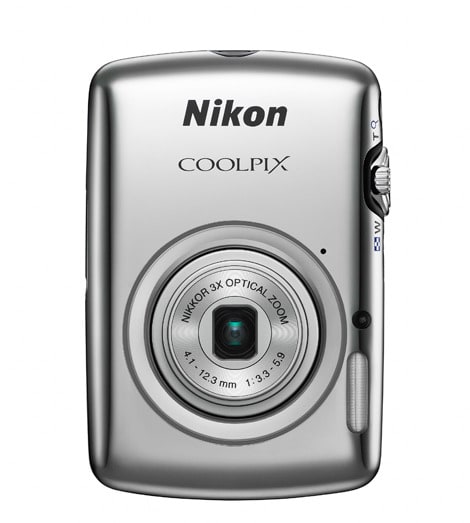 The Nikon Coolpix S01 is a compact touchscreen point-and-shoot that should appeal to those looking for a camera that is as small as possible. The body features no real physical controls save for the power, zoom, shutter, and playback mode button. The rear of the camera is dominated by a 2.5-inch touch LCD with a solitary menu "home" button.
The Coolpix S01 comes in at just 3.1'' x 2.1'' x 0.7'' (WxHxD) and 3.4oz, with a new graphic user-interface designed to take advantage of the camera's touchscreen. The camera has a 10-megapixel CCD image sensor, 3x optical zoom, and, according to Nikon, a built-in battery and memory that are not user-removable. The Nikon S01 should be available in September in white, red, pink, and silver for an MSRP of $179.95.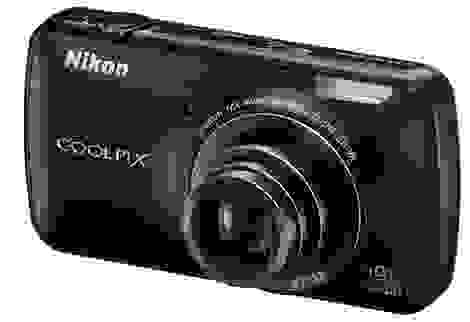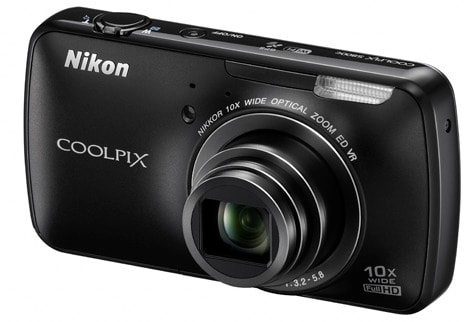 The biggest news of the day may be the announcement of the Nikon Coolpix S800c, however. While connected cameras with built-in WiFi are nothing new, what is different is the S800c's operating system, which uses Android 2.3 to run the camera.
The S800c will offer full access to the Google Play store, allowing users to download anything from the store, including photography, games, and social media apps or simply video for entertainment on the go.

The S800c is a slim 10x optical zoom camera, with a 16-megapixel backside-illuminated CMOS image sensor, a 3.5-inch OLED touchscreen monitor, and built-in WiFi and GPS. The Nikon S800c is expected to be available in September in white or black variants for an MSRP of $349.95.
For more on today's announcements, including the full press release for all three cameras, please visit Nikon's press website at