Cameras
Nikon Shows Off Five New Coolpix Cameras at CES 2014
New additions to the Coolpix line of point and shoots add options for entry-level shooters.

Credit:
To complement its new DSLR and lens announcements, Nikon announced five new additions to its Coolpix line of entry-level point-and-shoots here at the 2014 International CES.
Backing up its current stable of Coolpix point-and-shoots, the new models include the new travel-zoom L830, as well as the ultracompact S6800, S5300, S3600, and more affordable L30 models. All the cameras announced today will retail for under $300, as most of Nikon's high-end lineup of fixed-lens cameras will remain the same.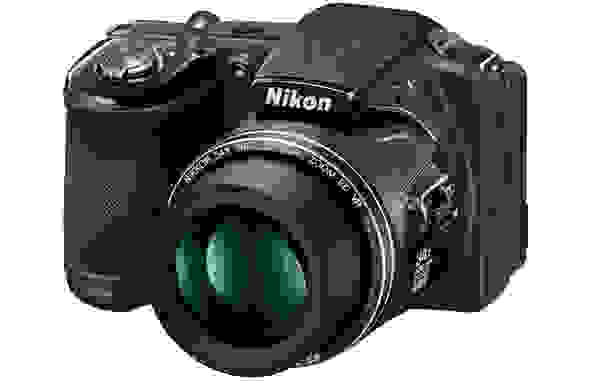 The belle of the booth is easily the Coolpix L830, sporting a 16-megapixel sensor behind a 34x (22.5mm­-765mm) zoom lens. A 3-inch tilting VGA LCD and the capability to record video in 1080p at 30 frames per second give it a leg up over older models. Along with most of the other point-and-shoots announced today, this camera has optical vibration reduction built in, so camera shake while recording should be somewhat less of a nuisance.
The L830 has a hefty grip, along with a zoom lever on the side of the lens. Available in black, or red, this camera has a price tag of $299.95—a competitive price for its listed feature set. This model will run on four AA batteries, something the L-series from Nikon has done for quite some time.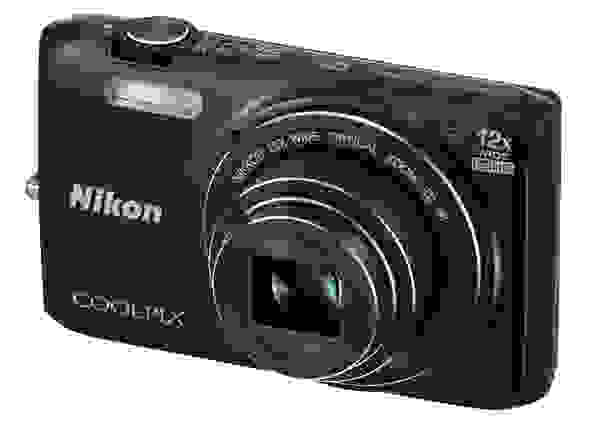 Up next is the Coolpix S6800, which sports a similar 16-megapixel BSI CMOS sensor. Centered around a 12x (25­-300mm) zoom lens, the L830 is also capable of capturing HD video in 1080p at 30 fps. Additionally, it has a 3­-inch HVGA LCD, lens vibration reduction, and WiFi to transfer image files or control the camera remotely. This camera will be $219.95 at launch, and it will come in back, red, and white.
With very similar hardware to the S8600 but a shorter zoom, the S5300 is built around yet another 16-megapixel BSI CMOS sensor, and an 8x (25­-200mm) f/3.7-6.6 lens. Like the S8600 and L830, this camera can capture 1080p/30p HD video, makes use of Nikon's latest lens vibration reduction, and has onboard WiFi to share pics between camera and smartphone. This model will be available for $179.95.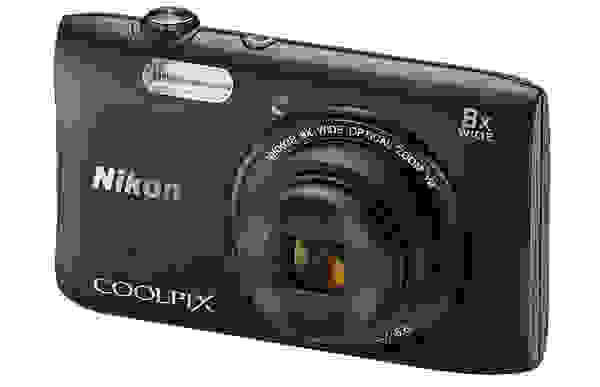 Though it has the same 8x (25­-200mm) lens as the S5300, the Coolpix S3600 has a 20-megapixel CCD sensor behind all that glass. Crammed into its compact frame is a 2.7­-inch QVGA LCD, vibration reduction, lithium-ion battery, and the same host of post-processing features as the other Coolpix cameras. However, this model spurns the WiFi connectivity, and bumps video capture down to 720p. Available in silver, pink, blue, and black, this camera will set you back $139.95.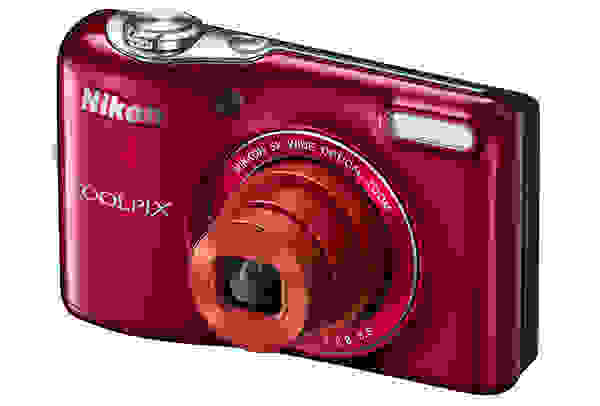 Rounding out this list is the Coolpix L30, a bargain point-and-shoot with a somewhat stripped-down spec sheet. A 20-megapixel sensor behind a 5x zoom (26-­130mm) lens, 3-inch QVGA LCD, and easy auto modes define this camera. Running on AA batteries, this is the most inexpensive camera of the bunch—commanding a price of $119.95.
According to Nikon, all models listed here will be available starting in February of 2014. Be sure to follow us at CES for more news as it breaks, or follow us on twitter to get up-to-the-minute updates as the International CES 2014 progresses!