Cameras
Nikon Updates Budget L series, Stylish S Series and Intros P100
Nikon updates Budget L series, Stylish S Series and Intros P100
February 2, 2009 - *Joining the pre-PMA rush, Nikon has announced a number of new cameras, including updates to the budget-priced L series and style-conscious S series, and added a new model to the ultrazoom P series, the P100.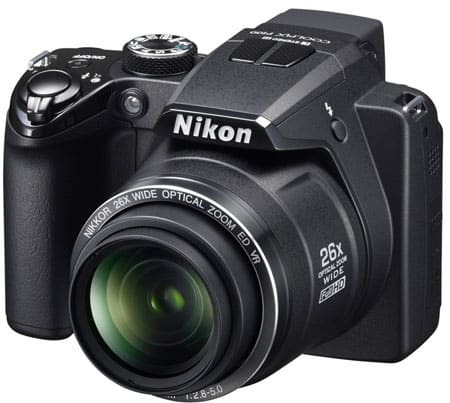 The Nikon P100
The P100 is the new king of the hill in the P series, including a 26x zoom lens and 1080p video recording. That makes it the first compact camera from Nikon to include support for 1080p video. The P100 is built around a 10.1 megapixel sensor which puts the light-sensitive elements on the front of the chip, theoretically increasing the amount of light that the sensor can capture. This technology (somewhat confusingly called backside illumination) is also used in cameras recently announced by Fuji and Sony. It also allows the camera to offer a 10-frame-per-second burst mode at full resolution, as well as a HDR (High Dynamic Range) shooting. The latter combines several images taken at different exposures to create a photo with wider dynamic range. An improved Night Landscape mode also uses this sensor to capture and combine several images for improved low light shooting. The P100 will cost about $400 when it is released in March.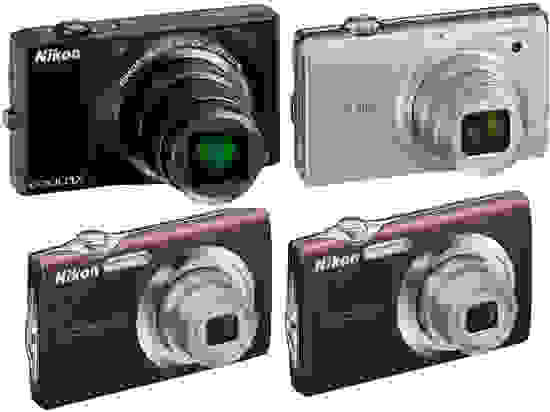 *The Nikon S series: the S8000 (top right), the S6000, S4000 and S3000 *
The S series has four new additions: the $300 S8000, the $250 S6000, the $200 S4000 and the $150 S3000. Details are below.
Two new models have also been announced in the L series, Nikon's lowest-priced range of point-and-hoots. The L110, which replaces the L100 we reviewed here, is an ultrazoom camera with a 15x optical zoom and a 3-inch LCD screen. The new features include support for capturing 720p high def video. The L110 will cost $280 and will be available this month. Two color options will be offered:  black and red.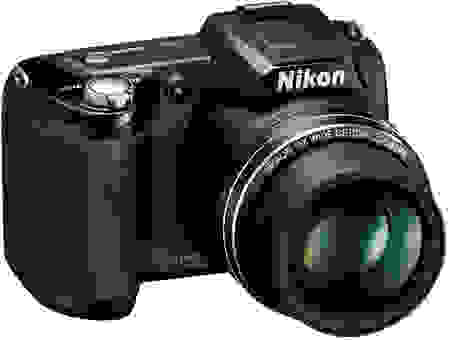 The Nikon L110
The L22 is a compact 3.6x zoom camera with a 3-inch LCD screen on the back. It captures 12-megapixel images and will be available in black, red, blue and champagne silver, priced at $130.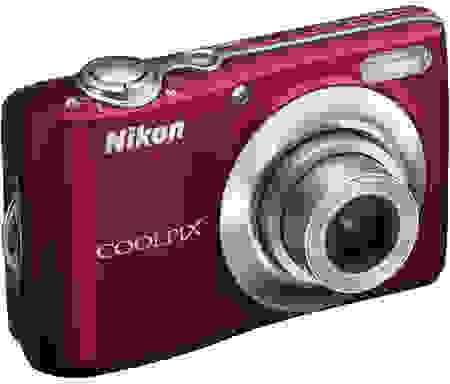 The Nikon L22