February 19, 2007 – Marking the 10th anniversary of Coolpix cameras, Nikon announced today an overhaul of their point-and-shoot line, including an update to the L-series cameras. The 7.1- megapixel L12 includes a new anti-shake button. The 6-megapixel L11 and 5-megapixel L10 will include 3x optical zoom and higher sensitivity. The updated cameras become available in March and will range in price from $120 to $200.
Geared towards the "casual snap-shooter," according to Nikon's release, the new Coolpix L-series cameras, in which the 'L' stands for "Life," are part of the manufacturer's entry-level line.
"With the introduction of these L-Series cameras, Nikon is making it extremely easy for consumers, who might be new to digital photography, to capture great pictures easily, right out of the box," said Nikon general manager of Marketing Bill Giordano of Nikon Coolpix in the release.
The 6-megapixel Coolpix L11 and the 5-megapixel L10 will both include a 3x zoom Nikkor glass and a top sensitivity of ISO 800. The L11 has a 2.4-inch LCD monitor, while the L10 has a 2-inch display. The Nikon L11 will retail for $149.95, while the L10 will go for $119.95.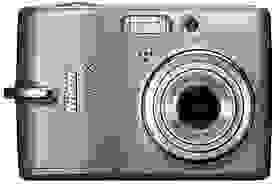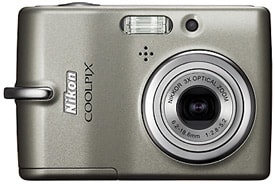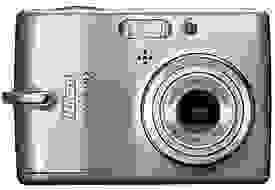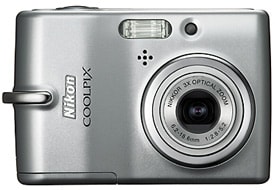 All the new L-series cameras will feature what Nikon calls their "in-camera innovations," which includes face-priority auto focus, in-camera red-eye fix, and D-lighting, which makes a copy of the photo with increased light in the shadow areas.
The Nikon L12 adds an One-Touch Portrait button on top of the camera that activates these in-camera innovations features. For the L11 and L10, users can find these Nikon features through the menu. The Nikon L12  includes Optical VR (Vibration Reduction) Image Stabilization, a feature that was borrowed from the L5 introduced in August. Previously, the L5 was introduced as the only L-series Coolpix model with vibration reduction. 
The Coolpix L12 also features a new anti-shake button that activates the combined features of vibration reduction, high ISO setting of 1600 ISO, and Best Shot Selector mode. The Coolpix L12 will retail for $199.95.
The Nikon L12, L11, and L10 accept SD media and AA batteries.
Nikon L12 Key Features:
7.1-megapixel count
Face-Priority AF
One Touch Portrait button
Anti-Shake button
Optical VR Image Stabilization 
Camera grip
Nikon L11 and L10 Key Features:
Face-Priority AF 
Camera grip