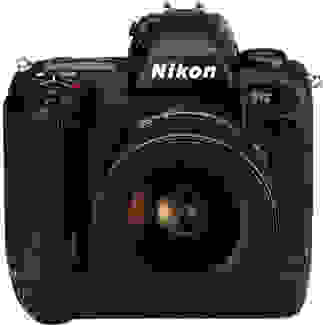 November 9, 2004 – For those jealous of the Nikon U.K. holiday savings announced last week, envy no more. Nikon U.S.A. just announced Fall 2004 rebates. From November 7 to December 31, 2004, Nikon is handing out manufacturer's rebates at authorized Nikon dealerships and some online retailers.
Consumers can save $100 on the Nikon D70, $200 on the Nikon D100 and $500 on the Nikon D1X. There are also savings on accessories; buyers save $100-800 on lenses and $50 on Speedlight flashes.
Last week, Nikon U.K. offered a £100 rebate for the Nikon D70 and Canon announced a similar promotion for its Canon Digital Rebel, called the EOS-300D in the United Kingdom. No word yet on Canon U.S.A. rebates.