February 17, 2005 – Olympus added two new products to its Total Imaging Solution today: the IR-300 digital camera and the S-DVD-100 CD/DVD reader and writer. The two devices are part of Olympus's effort to oust the computer from the digital process of taking, organizing, printing and storing pictures. The Total Imaging Solution family of products was announced in 2004 and although the pieces are meant to fit together, they are sold separately.
"The Total Imaging Solution places the digital camera at the heart of the digital imaging solution so users are able to eliminate the often burdensome and intricate computer-based process currently necessary to print, store and share images from a digital camera," said Richard Campbell, product marketing director, Olympus Imaging America Inc.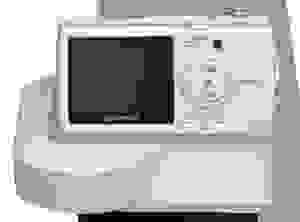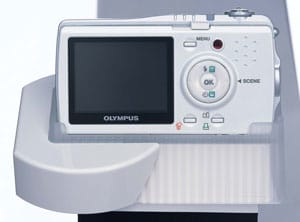 The Olympus IR-300 is the second digital camera to grace this series. The Total Imaging Solution already includes the IR-500 digital camera, the S-HD-100 hard drive storage system, and the P-S100 photo printer. These products were announced last year, but are only recently becoming available. Each of the products has a pearl white finish.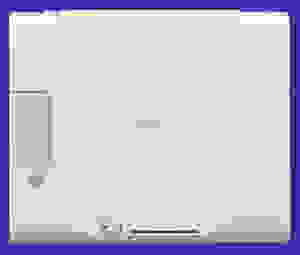 The new IR-300 has a slim 0.87-inch body that is constructed of durable die-cast magnesium. At 4 ounces, the camera carries 5 megapixels, 19 scene modes, and a 3x optical zoom lens. It has a 2-inch anti-glare LCD screen with 210,000 pixels of resolution. The IR-300 includes 16 MB of internal memory, as well as a slot for an xD-Picture card. The burst mode shoots a mediocre 1.2 frames per second and the movie mode at 15 frames per second, but this camera packs in much more interesting features.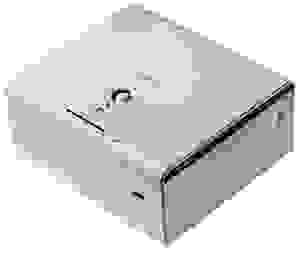 The Olympus IR-300 has an Album function, which aids in organizing pictures within the camera. The function allows users to create 12 albums of up to 100 images each. There is also a Calendar function that can recall images captured on specified days. The camera can make Thank You cards with photographs and has 15 selectable frames with stars, hearts, and other designs on them. Users can even create calendars with their images. The Olympus IR-300 comes with a USB cradle and rechargeable battery and will retail for $349.99 in April 2005.
The other products in the Total Imaging Solution will soon be available. The Olympus S-HD-100 hard drive has 40 GB of space and will be available in April for $299.99. The S-DVD-100 reader and writer will retail for $399.99 in May. The PictBridge-compatible P-S100 photo printer, which can print a 4 x 6-inch picture in 88 seconds, will retail for $199.99 this month. The 4-megapixel IR-500 also makes its debut in February for $349.99.