Cameras
Olympus Air Brings M43 Lenses to Phones—in Japan
Micro Four Thirds is calling in the Air tonight.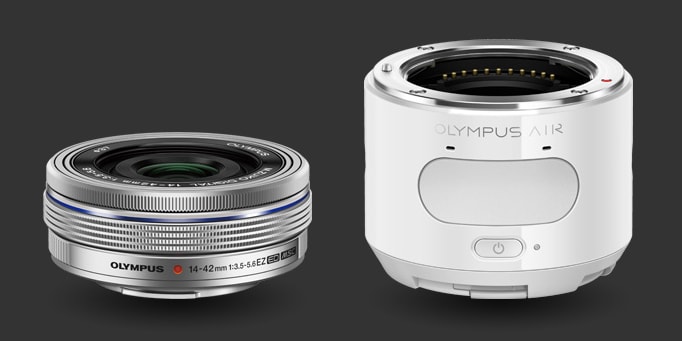 Credit: Olympus
Olympus is dipping its toes into a new camera style with a product that's been hinted at for months now.
At Photokina, the company previewed an open-source platform based on the Micro Four Thirds system, designed to let you attach lenses to a clip-on smartphone mount. Now, a product based around this initiative is coming to Japan. Meet the new Olympus Air A01.
Featuring compatibility with Micro Four Thirds lenses from Olympus and Panasonic, the Olympus Air is close to Sony's QX-series, which also clips onto a smartphone. The Olympus Air is most comparable to the Sony QX1, which is compatible with the company's E-mount lens system.
It features minimal controls, wirelessly connecting to your smartphone and relying on it to pick up the slack. The outside of the QX1 only has a few switches, including a pronounced shutter button—something the Olympus Air also shares.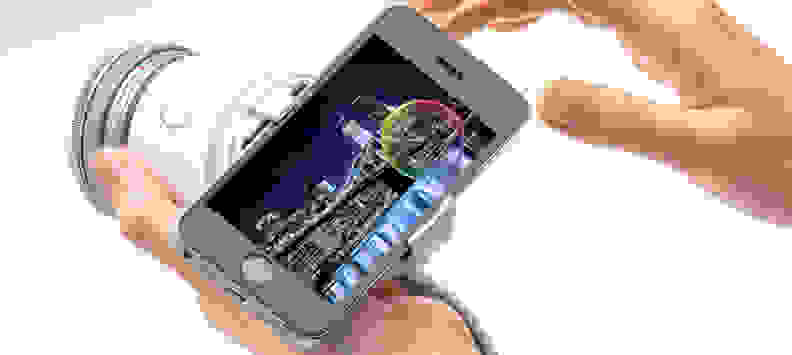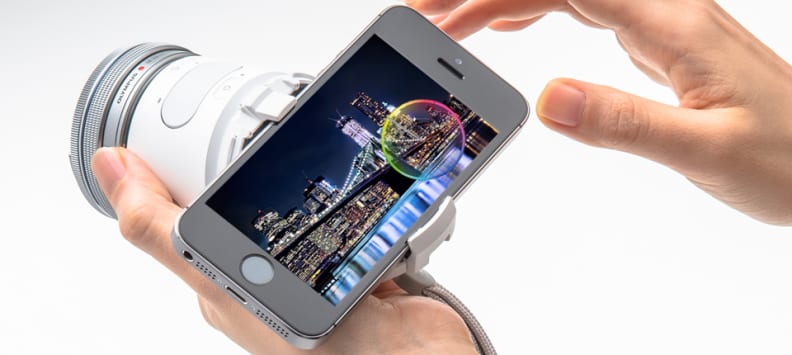 For the price, the Olympus Air is shaping up to be a powerful little camera. It features a 16-megapixel Live MOS sensor, High Speed AF with eye detection, and a fully electronic shutter that can shoot continuously for up to 10 fps.
It communicates with a smartphone using WiFi and Bluetooth. On the app side of things, Olympus is building in some of its art filters and other fun photo functions. You can shoot to your smartphone's memory or to a micro SD card that slots into the Air itself. Finally, the Air is rated for a decent 310 shots on a charge using the CIPA battery standard.
For the price, the Olympus Air is shaping up to be a powerful little camera.
While the US and Europe won't get this product soon, it's launching in Japan in March. You can preorder it from Olympus's Japanese store site for a reasonable ¥36,504 (around $300) body-only or with the 14-42mm power zoom lens for ¥53,784 (around $450).
Olympus is continuing to encourage unique use cases of its Air with the open-source OPC Hack and Make project. We'll get our hands on the little Air module at CP+ next week, and stay tuned for more information if Olympus chooses to launch the product elsewhere.
Related Video