Cameras
Olympus Announces Fourth Generation PEN: the E-PL2
Olympus topped off its CES announcements with the introduction of the E-PL2, the latest in the company's Micro-Four-Thirds PEN series.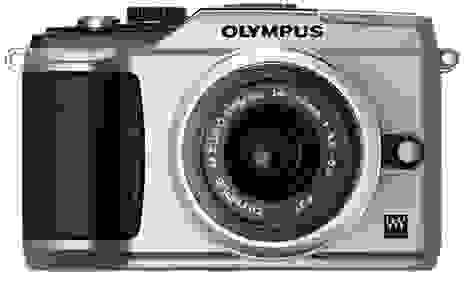 Olympus topped off its CES announcements with the introduction of the E-PL2, the latest in the company's Micro-Four-Thirds PEN series. The E-PL2 features some of the same upgrades unveiled in Japan last fall with the E-PL1s, including a new quiet lens and improved battery. The E-PL2 also introduces Live Guide II, which makes enhanced image preview available in both still and video mode.
The new lens is undoubtedly the star of the show on the E-PL2. This 14-42mm f3.5/5.6 zoom M.Zuiko lens has a smooth, silent, and quick inner focus mechanism. The new mechanism earns the lens Olympus' MSC (Movie & Still Compatible) designation, with a focus that's fast and "nearly silent" during movie recording. This new kit lens also includes a new bayonet mount, which can be supplemented by an optional fish-eye converter or wide angle converter.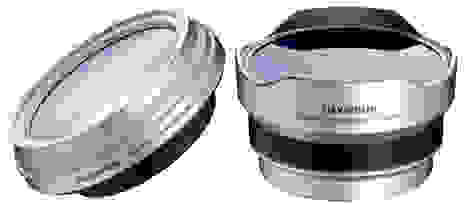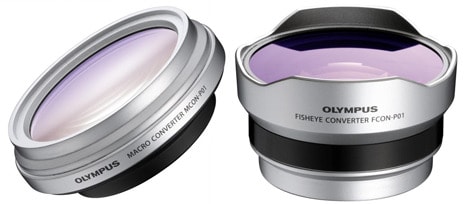 Olympus added several more minor features to sweeten the upgrade to the new model. There are a number of small changes to the physical body of the camera, including design alterations to prevent accidentally bumping the power switch and the video record button, an improved grip on the front of the camera, and a new 3-inch LCD. The E-PL2 also has some new art filters and an updated battery.
The Olympus E-PL2 kit is due to hit store shelves later this month for an MSRP of $599.99. The kit comes with the new 14-42mm lens and and a camera body in black, white, silver, and red.


** ** *
POWERFULLY SIMPLE OLYMPUS PEN® SYSTEM GROWS WITH INTELLIGENT ENHANCEMENTS AND BLUETOOTH® CAPABILITY: THE OLYMPUS PEN E-PL2 CAMERA
Enhance Your High Definition Videos and Stills with Movie and Still Compatible Lens Technology, New Live Guide II, More Robust Art Filter Effects and a New Range of Accessories
CENTER VALLEY, Pa., January 5, 2011 – Today Olympus announces the new powerfully simple PEN E-PL2, the fourth generation of the award-winning and pioneering Olympus PEN family of compact interchangeable lens digital cameras. Known for pro quality, point-and-shoot simplicity and high-definition video, the PEN E-PL2 continues the PEN family's legacy of simple design, intuitive interface and Digital Single Lens Reflex (DSLR) image quality. The new camera also expands your creative potential with Live Guide II, new in-camera creative features, new auxiliary lenses, a new Close-Up Spotlight accessory (MAL-1) and the new Olympus PENPal™ Bluetooth accessory. Capturing amazing still images and HD video just got a lot more fun. Further proof that Olympus lets you capture it all.
Outstanding Features:

* MSC Lens - the new Movie & Still Compatible (MSC) ED m14-42mm f3.5/5.6 zoom lens (28mm-84mm equivalent) features a high-speed, silent autofocus during still shooting and high definition (HD) video capture;
* New 3" 460,000 dot LCD - for bright and easy image composition;

* Live Guide II - preview HD video and still image effects on the E-PL2's high-resolution LCD screen to achieve the perfect result effortlessly;
* Art Filter Variations and Enhancements -- choose from different art filter looks to expand your creative horizons or overlay different art filters to create something new, now with full manual control;

* ISO 6400 - take great low-light photos with the camera's increased ISO sensitivity;
* New Ergonomic Body Design - shoot stills and videos comfortably with a more ergonomic grip and updated button placement and functionality for ease of use; and Face Detection with iDetect - an amazing new function makes it easier to capture the spirit of your subject, automatically making a person's eye the focus point of the image. The E-PL2 further reduces the chance of blurred subjects in images by recognizing up to eight faces, tracking them within the image area, and automatically focusing and optimizing exposure for sharp portraits.
At an affordable $599.99 with the new MSC ED m14-42mm f3.5/5.6 zoom lens (28mm-84mm equiv.), the 12.3 megapixel ergonomically-designed E-PL2 is perfect for everyone from beginners, who want to expand their creative horizons, to experienced photographers who desire high-quality results without the size and weight of a traditional DSLR.
"The innovative PEN E-PL2 is designed to go with you and grow with you – it's the total compact multimedia package," said Katie Roseman, product manager, Olympus Imaging America Inc. "We've expanded everything but the size of the camera. Live Guide II, new art filter variations and enhancements for instant gratification, three converter lenses and MAL-1 close-up spotlight will all help grow your creative potential, while the Olympus PENPal lets you send images straight from the camera to your smart phone for social sharing."
New Lens Optimized for Video and Image Stabilization for Every Lens

The E-PL2 comes with the new Movie & Still Compatible (MSC) ED m14-42mm f3.5/5.6 zoom lens. This new kit lens has a smooth, silent and uses a quick inner focus mechanism to make it exceptionally fast and nearly silent when recording high-definition movie. The M.Zuiko Digital MICRO Four Thirds® lenses are designed to be more compact and portable, just like the E-PL2 itself. In addition to the kit lens, choose from the ED m17mm f2.8 lens (34mm equivalent), the super wide-angle zoom ED m9-18mm f4.0-5.6 lens (18-36mm equivalent), the high-power wide to telephoto zoom ED m14-150mm f4.0-5.6 lens (28-300mm equivalent), the wide zoom ED m40-150mm F4.0-5.6, or the super telephoto ED m75-300mm f4.8-5.6 (35mm equivalent 150–600mm).
If you're looking for even more options, the MMF-2 Four Thirds™ System Lens Adapter makes the E-PL2 compatible with all Olympus Zuiko® Digital Specific lenses and other Four Thirds System lenses from Sigma, Panasonic and Leica. Olympus OM film-based lenses can be attached to the E-PL2 with the MF-2 OM Lens Adapter, and third-party adapters have been developed for lenses from most other manufacturers.
New Live Guide II for Stills and Movies

The PEN E-PL2's Live Guide II takes the E-PL1's popular Live Guide interface for stills and expands it to preview effects for HD videos. Live Guide takes the guesswork out of great photography and videography by previewing effects at the touch of a button. Want more vivid or muted color in your shot? Want warmer or cooler color? Want a brighter or darker subject, or a sharper or softer background? Or maybe you want to capture the fast-moving action of your subject with a little artistic blur, or perhaps freeze the action? Simply select Live Guide and turn the wheel on the back of the camera to slide through numerous photographic and videographic effects. Make adjustments and watch the LCD as the effects are made live – before the image is captured! Don't worry about learning technical things like f-stops, shutter speed and white balance; jump right in by composing, adjusting exposure and more before the shot is taken.
Seeing the results before snapping the image or shooting a video ensures you are getting the results you want, and it will change the way you use your camera. Shooting Tips are also available with Live Guide, so you can leave the manual at home.
Limitless Creativity with New Art Filter Variations and Enhancements

Olympus pioneered easy-to-use in-camera art filters for still images captured inside its E-System DSLRs and was the first company to offer the ability to apply art filters to HD video recordings captured with the PEN E-P1 camera. The E-PL2 features six art filters: Pop Art, Soft Focus, Grainy Film, Pin Hole, Diorama, and Dramatic Tone. For the first time, the E-PL2 also features art filter variations and enhancements to maximize your creativity and expand the potential results. Give your images a different look by choosing from six art filters. Overlay an art effect over an original image with or without an art filter. Shoot a sunset with Pop Art and then add the Pin Hole Effect. Take a portrait in Grainy Film and then add a funky art frame. The possibilities are limitless.
Whatever you create, it will be easy to display on the big screen. When you're ready to share your work, just plug the E-PL2's camera into any high definition television (HDTV) using the camera's HDMI output with an optional HDMI cable (sold separately) and show it off from the comfort of your living room.
HD Videos and HDMI Control for a Home Theater Experience

The E-PL2 shoots gorgeous 720p HD video, so you'll always capture the moments you cherish in clear, crisp high-definition at the touch of a button. With HDMI Control, playback is also a breeze. You'll be the hit of the party or any family event when you proudly display your brilliant images and movies on HDTVs. Simply connect the camera to an HDTV with an optional HDMI cable. With HDMI Control, you can use your HDTV's remote to control playback functions and navigate the camera's menus from the comfort of your couch.
To read the full press release, visit Olympus' website: http://www.getolympus.com.