Cameras
The OM-D Gets Cheaper, Smaller With New E-M10
Alongside the new Micro Four Thirds camera, Olympus intros three lenses and two compact cameras.

Credit:
Hot off a strong 2013, Olympus announced new cameras and lenses today that point to another exciting year ahead. Not only is a new OM-D camera about to head to store shelves, but we have news of a new Tough iHS and even a unique new superzoom.
The big news is the OM-D E-M10. This new Micro Four Thirds camera brings the OM-D series to a new low price point, starting at $699 body-only. We've had the newest Olympus M43 body in our labs for a few weeks, and we've written a full review for your reading pleasure.
Including the LCD from the E-M1 and the electronic viewfinder from the E-M5, this new OM-D uses a less complex stabilization system and ditches weather sealing in order to achieve its eye-popping price. Under the hood, the same great 16-megapixel CMOS sensor from the OM-D E-M5 and all the recent PEN models is paired with the TruePic VII processor from the flagship OM-D E-M1. In short, the E-M10 is a small, well-built camera meant to round out the top tier of the Olympus Micro Four Thirds family.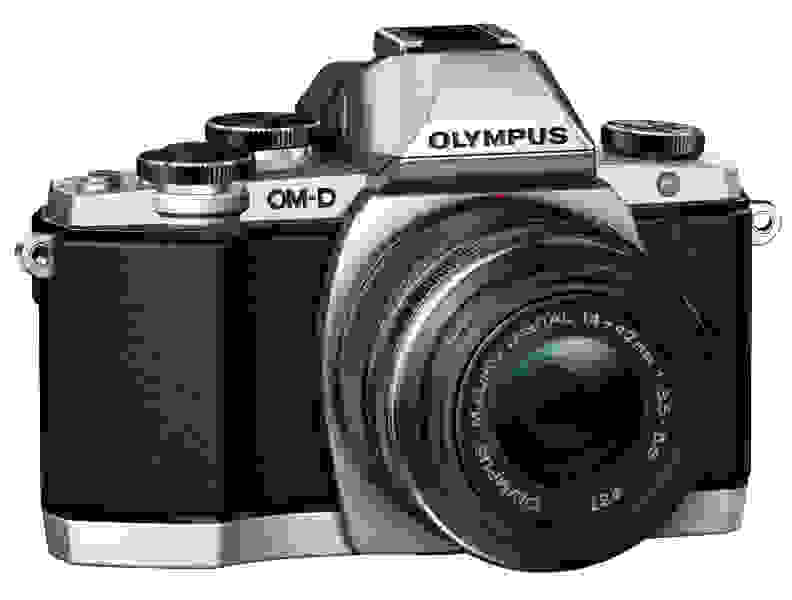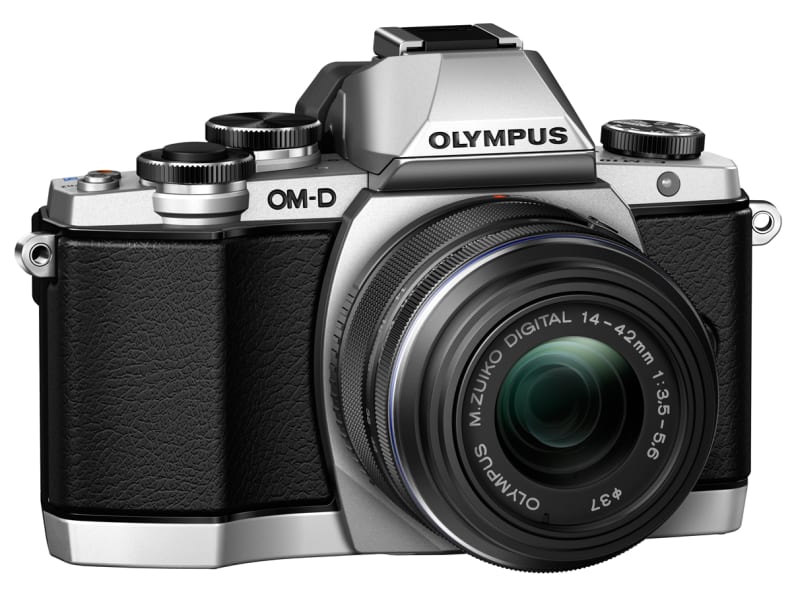 Alongside the E-M10, Olympus has outed three new M43 lenses. The most exciting is undoubtedly the 25mm f/1.8 prime—the first 50mm-equivalent M43 lens from Olympus. While it doesn't feature a snap focus ring or metal casing, the 25mm does boast a reasonable price: $399.99.
We've had the pleasure of shooting with one for a while now, and our experience backs up Olympus's claim that this lens is as impressive as its 45mm f/1.8. Even though it's not bitingly sharp wide open, like the 75mm f/1.8, this lens has lovely vignetting and sharpness fall-off at the edges that gives photos plenty of character.
Another eye-catching announcement is the new 14-42mm f/3.5-5.6 EZ power zoom lens. This isn't a replacement for the standard 14-42mm kit; it's a super compact alternative that will sell at $349.99. Optically, Olympus says this lens is identical to the older, larger lens, but its clever new design squeezes the same glass into a body that's less than an inch thick. If you click on over to our E-M10 review, you can see some sample images from each of the new lenses.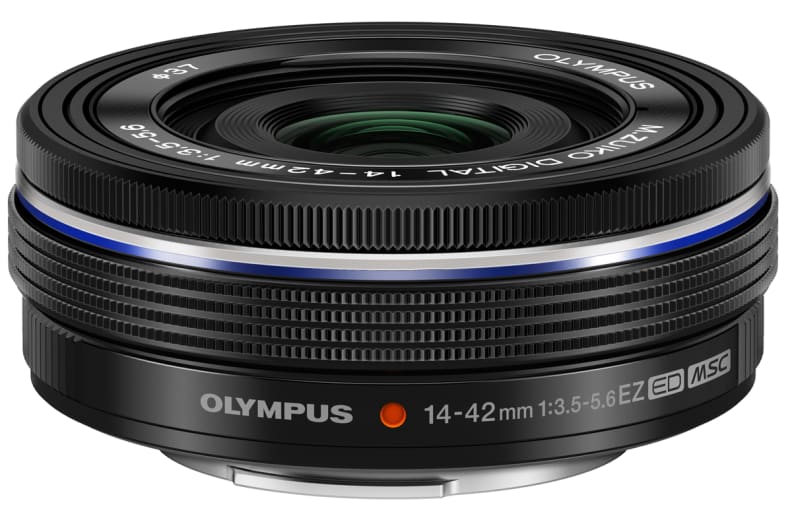 A lens accessory that sounds promising is the new MCON-P02 macro converter. Including adapters for the 14-42mm EZ, 14-42mm II, 45mm f/1.8, 25mm f/1.8, 17mm f/1.8, and 12mm f/2, this new adapter shrinks each lens's minimum focusing distance by quite a bit. For instance, the new 25mm f/1.8 has a standard minimum focusing distance of 25cm. Screw on this new converter, and that shrinks to 17cm, with magnification almost tripled.
Rounding out today's lens announcements is a new body cap optic. Fans of the cult favorite 15mm f/8 Olympus body cap lens can now get a new focal length—9mm. That's right, this tiny optical wonder is a super-wide fisheye lens. Like the 15mm body cap lens, focus is manual and there's a built-in lens cover that activates when the focus lever is pushed past infinity. The new fisheye will sell for $99.99 when it's available at retail.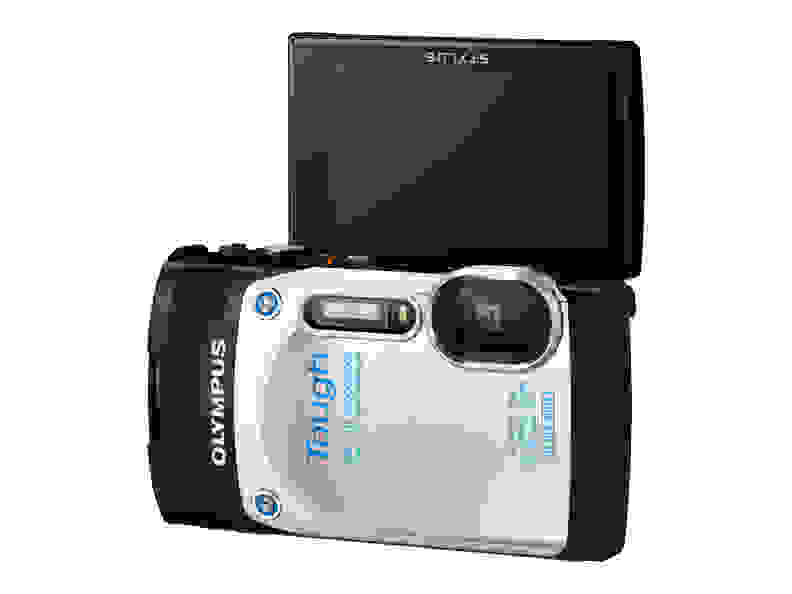 New compact cameras announced include a new Tough model and a superzoom with a truly innovative viewfinder. The Tough camera is called the TG-850, and it's the first to feature a flip-up rear LCD—perfect for selfies or shooting with the camera partially submerged. With a 16-megapixel sensor, a super-wide 21mm equivalent lens, and 1080/60p video, this new camera can also dive up to 33 feet, resist drops of up to 7 feet, and keep shooting in freezing conditions at -14 degrees Fahrenheit. It'll sell for $279.99.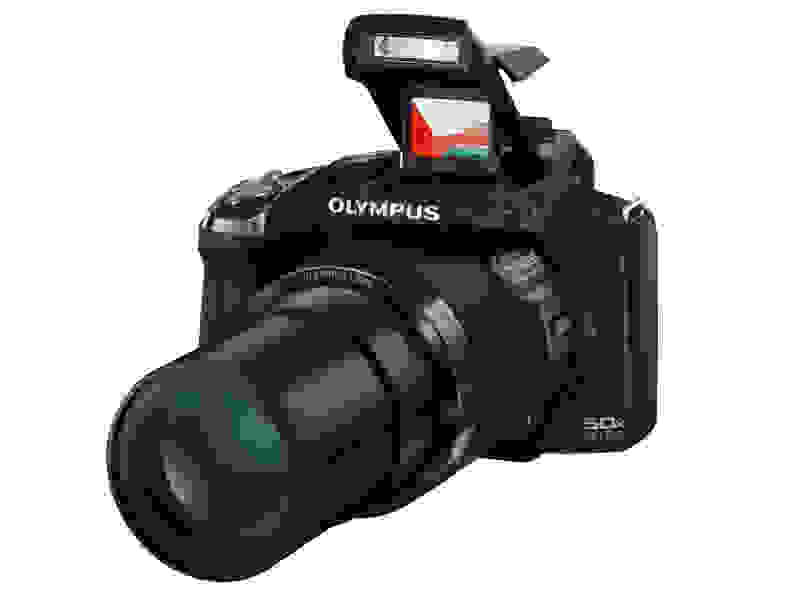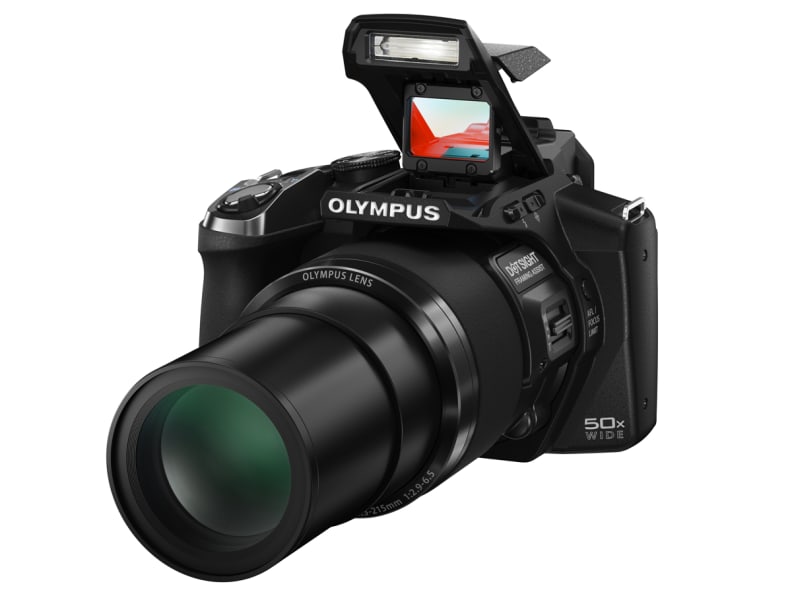 Finally, a new Olympus superzoom, the SP-100EE, will bring 50x optical zoom, a 16-megapixel CMOS sensor, and a brand-new type of Dot Sight viewfinder that promises to track and frame moving subjects more easily. Housed in a pop-up section between the EVF and the flash, this new "Eagle Eye" feature should enable birders and wildlife lovers to accurately aim at subjects without zooming out. Olympus hasn't announced pricing for the SP-100EE quite yet, but we're very eager to see how the Dot Sight feature works in the real world.