Cameras
Olympus Announces Super Wide-Angle Lens for E-System DSLRs
May 13, 2008 – Olympus today announced the Zuiko Digital 18-36mm (ED 9-18mm Four Thirds) f4.0-f5.6, a super wide-angle lens. It is compatible with Olympus' E-system DSLRs, including the EOS E-520, also announced today. It will retail for $599.99 when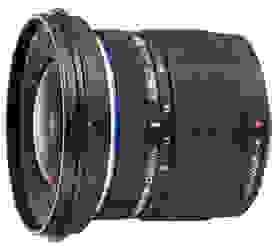 May 13, 2008 – Olympus today announced the Zuiko Digital 18-36mm (ED 9-18mm Four Thirds) f4.0-f5.6, a super wide-angle lens. It is compatible with Olympus' E-system DSLRs, including the EOS E-520, also announced today. It will retail for $599.99 when it is released next fall.
The lens is compact, at only 3 inches long and weighing 9.88 ounces. Although the lenses themselves do not have image stabilization, all recent Olympus E-system DSLRs have image stabilization built into the camera bodies, including the new E-520.
"Affordable super wide-angle lenses with equivalent focal lengths less than 20mm have not been widely available in digital SLR photography," said John Knaur, senior marketing manager – DSLR, Olympus Imaging America Inc. "Pairing this lens or any of the other Zuiko digital lenses with the new E-520, and its in-body image stabilization, provides a combination ideal for lower light shots like a fountain at night. This combination offers image stabilization for a super wide-angle zoom not found in camera systems with in-lens stabilization."