Olympus has announced two additions to their S series of superzoom cameras, the SP-620UZ, successor to the existing 610UZ, and the SZ-12, successor to the SZ-10.
The SP-620UZ will actually see a reduction in optical zoom over the 610UZ, down to 21x from 22x. But we've observed zoom can often have an inverse relationship with image quality, so this decision could be a good one. The 620UZ will also feature Multi-motion Movie image stabilization, continuous shooting at 7 frames per second, HD video, and in-camera editing features like Beauty Mode and Beauty Make-up.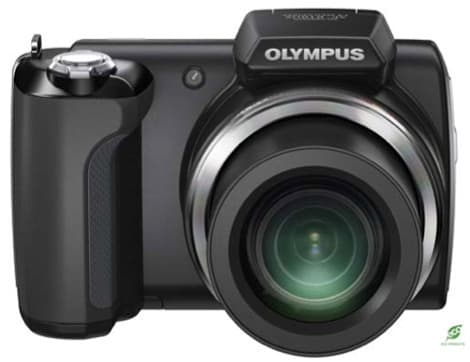 It's unclear whether megapixel count will be increased, or whether Olympus will switch to a CMOS sensor for this model. The SP-620UZ should be available this Spring for $199.99, in your choice of chrome or black.
Olympus' SZ-12 will be a travel-zoom style body, like the SZ-10 before it. Zoom ratio will be upped to 24x, and some of the same features found in the SP-620UZ will return for this smaller cousin. Multi-motion Movie image stabilization is back, along with high speed shooting at 7 frames per second. The SZ-20 is capable of HD video capture with HDMI output, and both cameras are Eye-Fi compatible.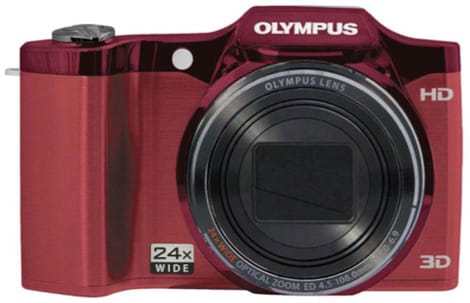 Once again, it's unclear from Olympus' press materials whether or not a CMOS sensor will replace the SZ-10's CCD. The SZ-20 should also be available this Spring, in either chrome, red, or black.