Cameras
Olympus Delivers Old-School Charm With New Stylus SH-2
The new SH-2 looks great—inside and out.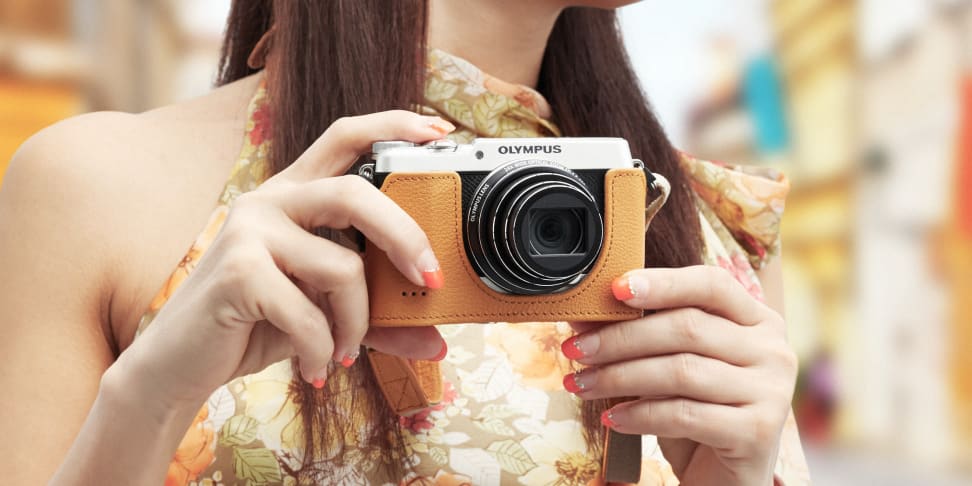 Credit: Olympus
Olympus has built a reputation in the last few years combining retro aesthetics with ever-improving performance. Well, it's back again with the new Stylus SH-2, a successor to the Stylus SH-1 that gives the travel-zoom category of point-and-shoots a much-needed aesthetic boost.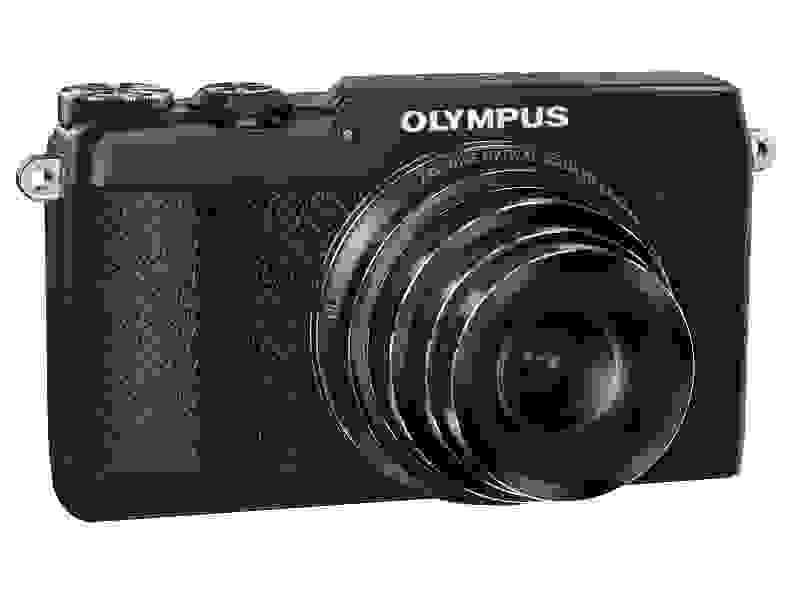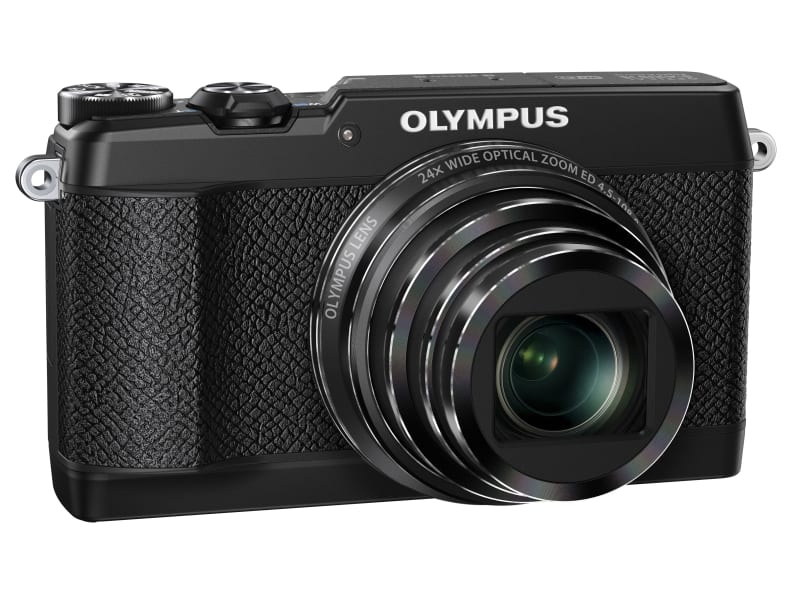 The Stylus SH-2 sports a 1/2.3", 16MP sensor with a 24x optical zoom lens (25mm to 600mm full-frame equivalent). It's also equipped with tele-macro functionality that allows you to capture detail from a distance of up to 40cm, perfect for shooting detailed, close-up images. Additionally, it's capable of capturing RAW images—a rare commodity among point-and-shoots.
Aside from still images, the SH-2 is also capable of capturing 1080/60p HD video. It also has a few high-speed modes–120fps at 720p and 240fps at 324p–if using a reasonably fast (class 6 or higher) SDHC/SDXC memory card.. Time Lapse Movie allows users to compresses up to five hours of video into a 20-second time-lapse. "Photo in Movie" allows users to shoot still shots–including RAW images–while recording 1080p video.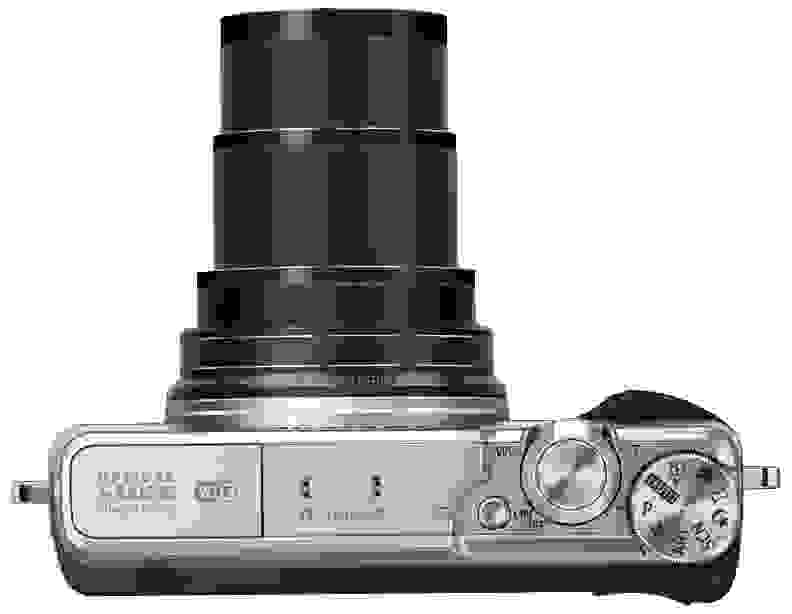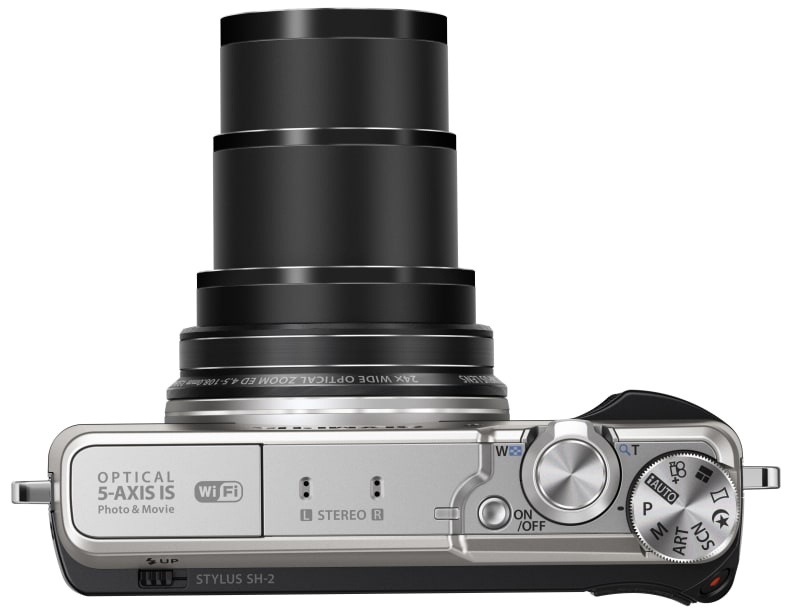 Perhaps most exciting is the implementation of Olympus's well-regarded 5-axis image stabilization. Adopted from the Olympus OM-D E-M1, the 5-axis image stabilization compensates for camera movement that occurs when shooting in low-light. Combined with the new "Nightscape" modes, the SH-2 looks to deliver those sharp landscapes even in dim lighting.
The SH-2 also comes with built-in WiFi connectivity which allows remote shooting and sharing with a smart device. Like the SH-1, the SH-2 has a feature that let's users sync their smart device by scanning the QR code displayed on the camera's 3-inch, 460,000-dot, touch LCD monitor. Once scanned, users are free to shoot, share, and transfer photos wirelessly.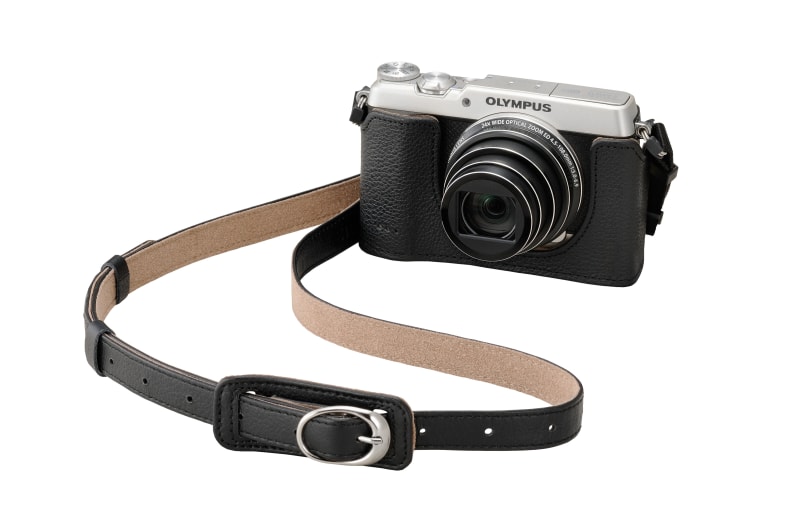 The Olympus Stylus SH-2 will be available–in both black and silver finishes–come April for $399.99. For a complete list of specifications, visit the Olympus website or hold on for our full review, coming soon.