Cameras
Olympus E-3 DSLR Review by Photoreview
Photoreview recently reviewed the Olympus E-3 DSLR and looks like they have mix feelings about the camer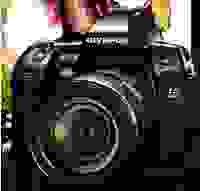 Photoreview recently reviewed the Olympus E-3 DSLR and looks like they have mix feelings about the camera. While they are impressed by the DSLR's performance however they are of the opinion that the E-3 lacks the the "It" Factor and has not been competitively priced.
Excerpt from the review:

"Serious photographers will need something more than the E-3 offers to attract them to such a big and heavy Four Thirds DSLR. Olympus is renowned as an innovator so we're hoping they have some exciting innovations to offer when the E-4 or E-5 comes along."