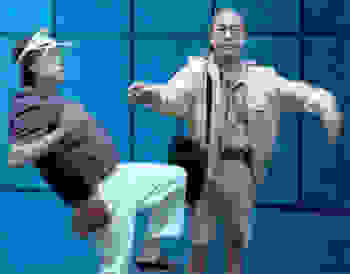 February 7, 2005 — The Olympus m:robe is approaching celebrity status, as it aired two 30-second commercials during last night's Super Bowl game and has a spot planned during the Grammy's and an advertisement in the Sports Illustrated Swimsuit issue. The digital music player with a built-in digital camera sells under the slogan, "Let Your Pictures Groove."
The Olympus m:robe 500i fuses 20 GB of internal memory for music and image storage with a 1.22-megapixel digital camera in a 7.4-ounce frame. The pictures can be played to music in slideshows and displayed on a television or the built-in 3.7-inch LCD screen.
The Super Bowl commercials feature a man dancing to electronica music, including "Jacques Your Body" by U.K.-based Les Rhythmes Digitals and "Pure Gold" by the Offcuts. While the New England Patriots battled the Philadelphia Eagles, the Olympus m:robe directed viewers to olympusgroove.com, a web site dedicated to the digital device. On the web site, consumers can learn the Poplockin' dance technique seen on the commercials. Dancers can be selected to dance the robot, snake, puppet, and other dance moves.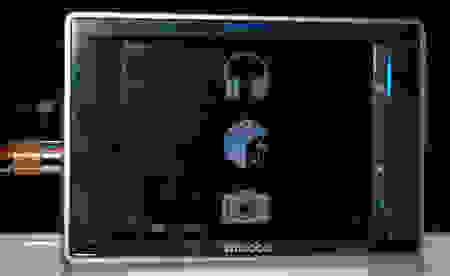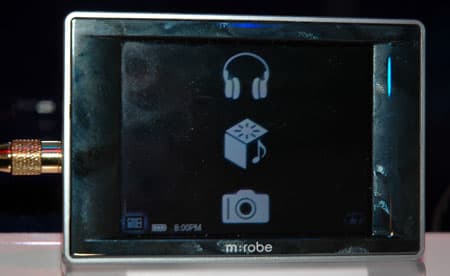 "There's no bigger stage to launch a new product then the Super Bowl," said Martin Less, vice president of marketing for Olympus Imaging America. "The usual advertisers will do the usual things. We really think our creative is different and the dancing will bring a whole new meaning to the word 'groove'."
The Super Bowl commercials are only part of a $10 million advertising campaign for the Olympus m:robes. The m:robe 500i was announced in October 2004 and is available this month for a retail price of $499.99.