Cameras
Olympus Reveals Its New Flagship: the OM-D E-M1
Olympus tries to woo professionals to the Micro Four Thirds line with its latest top-shelf camera body.
Credit:
Olympus finally unveiled its latest flagship today, announcing the oft-rumored OM-D E-M1 at a media event in New York City. The E-M1 joins the Olympus stable as the first Micro Four Thirds camera aimed at the professional set, providing a body sealed against the elements, a large electronic viewfinder, 2x2 control scheme, and a new dual phase/contrast-detect AF system.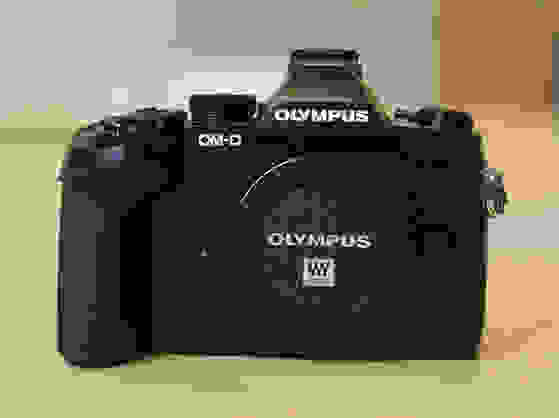 We've had a chance to spend some time with the E-M1 ahead of today's announcement, and it truly feels like a beefed-up OM-D E-M5. The body has excellent build quality, with a pronounced grip and excellent balance. The new electronic viewfinder is as large as we've seen on an interchangeable lens camera, with a 2.36m-dot LCD panel, 1.48x magnification, and almost no noticeable lag.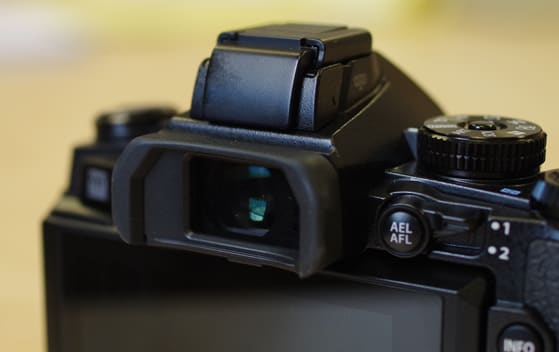 The E-M1 is designed to appeal to everyone from enthusiasts to professionals, with improved weather-sealing compared to the OM-D E-M5. In addition to being rated as dustproof and splashproof, the E-M1 is also freezeproof, with Olympus claiming it can function at temperatures as low as 14ºF. The camera also includes Olympus' proprietary 5-axis image stabilization system, and nice extras such as a 3.5mm mic jack and a flash sync port.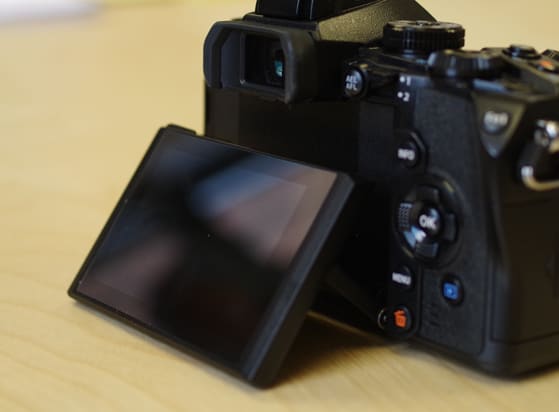 On the inside, the E-M1 includes a new 16.3-megapixel Live MOS image sensor, with a new TruePic VII image processor. The new sensor includes 37 on-chip phase detection autofocus sensors, which are paired up with the 81-point contrast detection system for what Olympus is calling its Dual Fast AF system.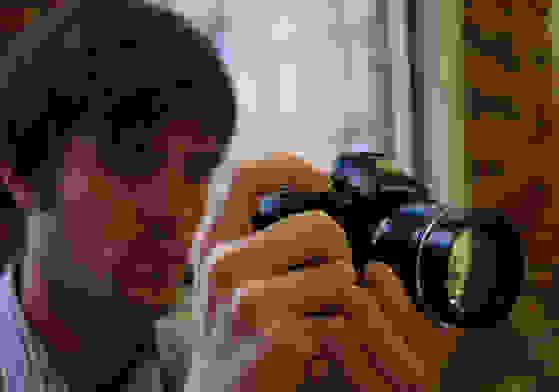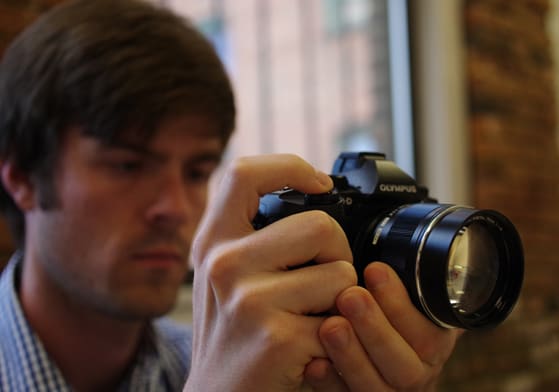 In our limited time with the camera we were quite impressed with the AF speed of the E-M1, as it's certainly as fast as we've seen while using the OM-D E-M5. The fast AF is matched by the camera's shot-to-shot capabilities, with Olympus claiming 10fps continuous shooting performance (6.5fps with continuous autofocus) and a buffer that can hold up to 41 RAW shots at maximum speed.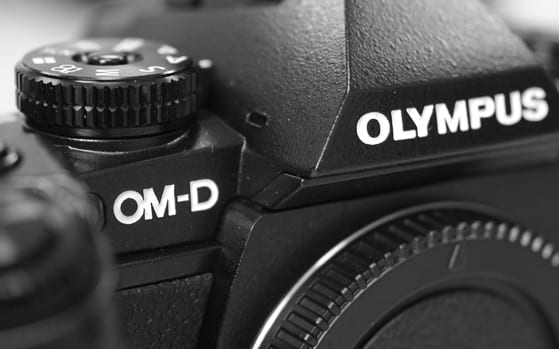 The E-M1 also comes with built-in WiFi, which we saw in conjunction with the Olympus Image Share 2.0 app. The app's functionality seems greatly improved over past versions, with remote control shooting available, including full PASM and iAuto modes. The camera itself also includes creative modes such as in-camera timelapse, live bulb, HDR, and scene modes.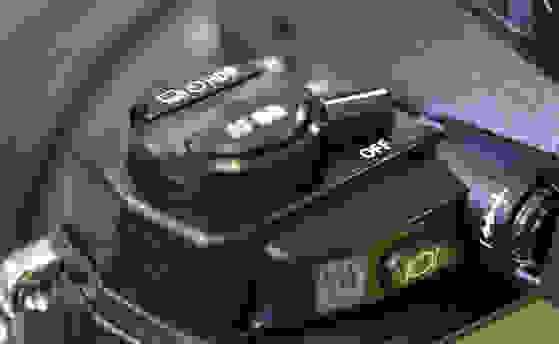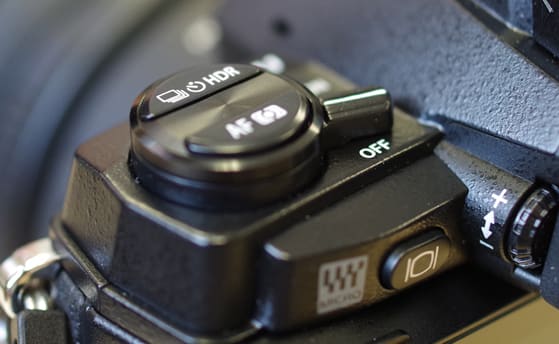 We'll have our full first impressions review of the Olympus OM-D E-M1 up soon, but it's fair to say that this is the first Olympus Micro Four Thirds camera we've seen that might truly appeal to a professional shooter as a body for work and not just personal use. The large grip accommodates the hand perfectly, even when using larger (weather-sealed) Four Thirds lenses adapted to fit the body.
Also announced today—launching alongside the E-M1 and available as a kit lens—is the new M.Zuiko Digital ED 12-40mm f/2.8 PRO lens. This constant aperture zoom provides a 24-80mm 35mm equivalent field of view, with extremely quick, quiet autofocus performance. Olympus also announced the development of the M.Zuiko Digital ED 40-150mm (80-300mm 35mm equivalent) f/2.8 Pro lens, which should see release sometime at the end of next year.
The Olympus OM-D E-M1 will be available beginning in October of this year, with a body-only MSRP of $1,399.99. If the new 12-40mm f/2.8 lens sounds appealing, you can pick up the E-M1 and the lens as a kit for $2,199.99. There's no word on when the new 12-40mm lens will be available separately, however.