Cameras
Olympus's new GoPro competitor is ready for adventure
This action cam crams in 4K, GPS, a compass, and flashlight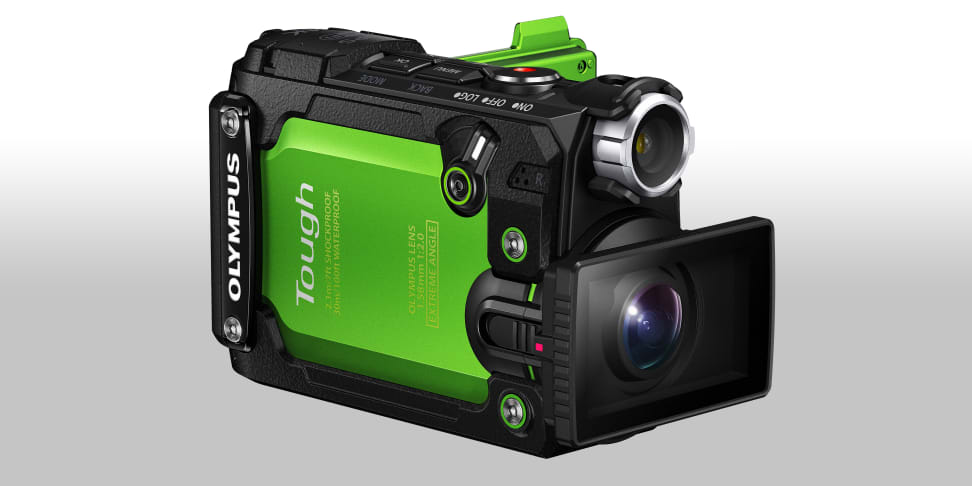 Credit: Olympus Imaging Corp.
Over the years, we've long had a soft spot for Olympus's waterproof TG-series cameras. Now a new model is joining the fray in the form of the Olympus TG-Tracker. Unlike the existing options such as the Olympus TG-4, the TG-Tracker is essentially a competitor to the GoPro. That is, if the GoPro had GPS, a flashlight, a barometer, a compass, and a super wide-angle lens.
This 4K-capable device is aimed mostly at recording video, and it is compatible with a number of different mounts. Those sensors inside help it do a bunch of unique things, like automatically tracking whenever the camera begins accelerating, letting you track down that point easily with the included app. The camera also has a water detection system, so it goes into underwater mode once you dive down into the ocean.
The lens is among the widest we've seen in this class, with a 204-degree field of view and an f/2.0 fixed aperture. The camera includes built-in 5-axis digital image stabilization to smooth out your videos, and the combination should yield good results in a wide variety of situations.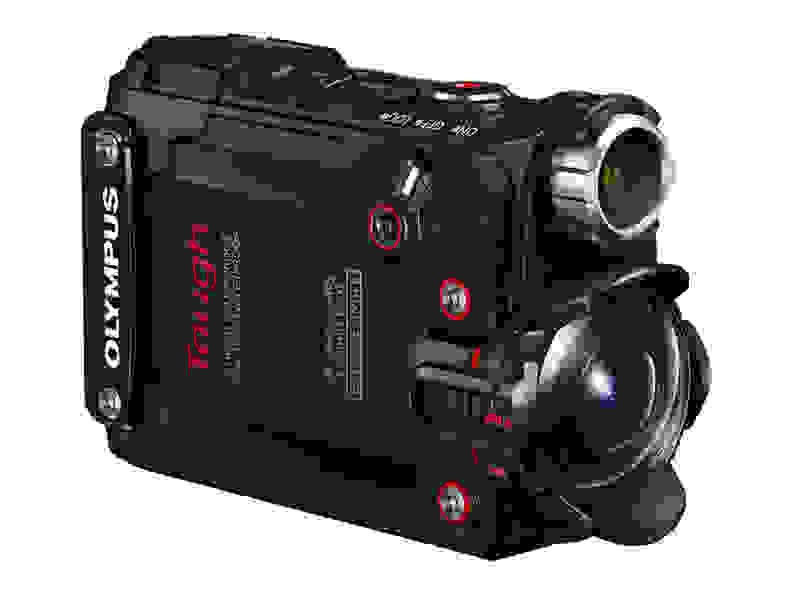 The unique shape of the TG-Tracker is intended to be used when mounted to a helmet, or hand-held with the LCD monitor flipped out. As you might expect, this TG is waterproof (100 feet), dustproof, shockproof (7 feet), freezeproof (to 14 degrees F), and crushproof (can withstand 220 lbs). Given how much abuse your typical GoPro can take, this may be one area where the new camera lags behind, but we'll know more once we get it in for a full review.
If you're looking to pick one up, the Olympus TG-Tracker hits stores in June for a retail price of $349.99.
Related Video