*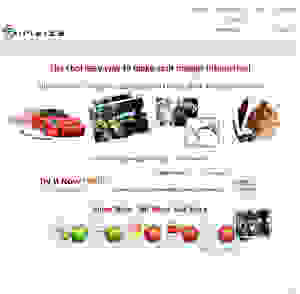 April 5, 2005 *– A digital photo editing site targeted toward eBay sellers in need of compelling product photos was announced today. Irisize.com was launched by software firm Virtual Iris, Inc. According to their press release, "Irisizing images will directly impact the ways in which individual sellers, auctioneers, photo-enthusiasts, e-tailers and marketers buy, sell or interact online."
The online software allows users to zoom, rotate, change colors, measure distances, and add hotspots and text. The editing makes the photo interactive, so viewers can move their cursor over the picture to view the hotspots or text. Viewers can also click on portions of the picture to measure distances; for example, they can measure the length of a couch with the interactive image.
Virtual Iris, Inc. made the site simple to use with step-by-step directions and a Help menu. Finished images can be emailed or directly output to eBay, PowerPoint, or other web sites. The company is offering the online software for free for a "short trial period" that will last about two weeks, but will eventually charge $1.99 for basic image conversions.