Cameras
OSTA will develop Everplay Standard for Cross-Media Photo Playback
OSTA will develop Everplay Standard for Cross-Media Photo Playback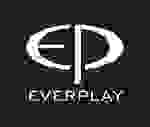 February 28, 2007 – Fujifilm Corp., Eastman Kodak Co. and Konica Minolta Photo Imaging Inc. embarked on an agreement with Optical Storage Technology Association (OSTA) to further develop their Everplay specification, a standard designed to universalize photo and general consumer electronics, ensuring that users will be able to retrieve their pictures across all their personal devices.
Everplay is a specification designed to ensure photo playback across media devices using a particular XML language, according to a Fuji press release yesterday. Over time, different manufacturers develop different formats and photo playback could prove problematic, according to the release. The founders of the Everplay standard, Fuji, Kodak, and Konica Minolta, finalized the Everplay initiative in February 2006 with a royalty-free license program, allowing electronics companies to download the Everplay specification v.1.10.
"It offers excellent interoperability benefits to the imaging industry, and has great potential beyond imaging to facilitate storage, search, exchange, printing and playback of consumer data, with the recognition and organization of the images or content available across multiple devices," said OSTA president David Bunzel in the release.
Under the new agreement, the Optical Storage Technology Association will administer the Everplay standard. OSTA has been known for developing compatibility standards for such widely accepted formats as the Universal Disk Format (UDF) for DVDs and the MultiRead specification for CDs.
Everplay is among a series of initiatives by its founding manufacturer members to allow consumers cross-media access. Fuji, the makers of the proprietary xD memory card, last month launched the Dual-Slot Media in their more recent cameras, allowing consumers to not only use Fuji xD cards but also SD media by other manufacturers.
Kodak also expanded its photo options in the mobile arena with recent partnerships with Motorola and Sony Ericsson, along with software developers to link camera phones to their online sharing site, the Kodak EasyShare Gallery, making the need for photo universality more important than ever.
OSTA plans to meet with potential Everplay licensees at PMA next week.
"We think it is important to set Everplay as an international standard for it to be widely adopted, and this gives customers tremendous benefits," said Fuji Corp. Operations Manager of the Business Incubation Division Hideki Morikawa.