Cameras
Ovolab Geophoto For Mac Gets Updated
OvolabR released a major upgrade to Ovolab Geophoto yesterday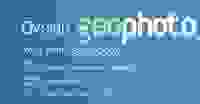 Ovolab released a major upgrade to Ovolab Geophoto yesterday. For the uninitiated, Ovolab Geophoto is a nifty application for organizing and browsing photos by location, through a three-dimensional representation of the Earth. The user can pan, zoom and fly through the photos, thanks to high-resolution satellite images of the planet.
The new Ovolab Geophoto 2  now supports a new map view which allows precise positioning of photos at street-level detail and can import photos from Aperture and Photoshop Lightroom libraries. It can also now add IPTC tags and save coordinates and tags in Camera RAW files too.
Ovolab Geophoto 2.0 is available immediately at the price of $24.95 (USA/Canada) or €24.95 (rest of the world). An evaluation version can be downloaded from Ovolab's website.Users of version 1 of Geophoto can purchase an upgrade to version 2 for $8.95.