Cameras
Panasonic Announces Newest Micro 4/3: The G3
Panasonic have announced the G3, their newest G-series Micro Four-Thirds camera. It will be Panasonic's smallest interchangeable lens camera with a viewfinder.
Panasonic has announced today that it will release its latest Micro Four Thirds G-series camera, the G3, this June. The G3 will be the direct replacement for the G2 and will bring with it a new 16-megapixel image sensor and 3-inch articulated touchscreen LCD.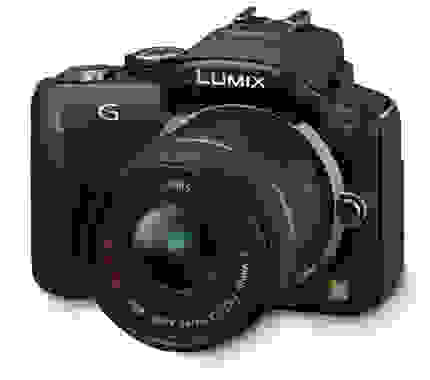 The G3 will rank as the smallest and lightest Panasonic interchangeable lens camera that still has a viewfinder, shaving off a considerable amount of size and weight from the G2. It will be approximately 10% lighter with the card, battery, and 14-42mm lens attached, and more than an inch thinner than the G2—at least according to specifications and "excluding protrusions" from both cameras.
The biggest news for fans of the Micro Four-Thirds standard may not be what the G3 is getting rid of, but what it is adding: a newly developed sensor that will increase resolution while possibly decreasing noise. Panasonic claims a 200% increase in signal to noise ratio over the previous 12.1-megapixel sensor found in other Micro Four-Thirds cameras.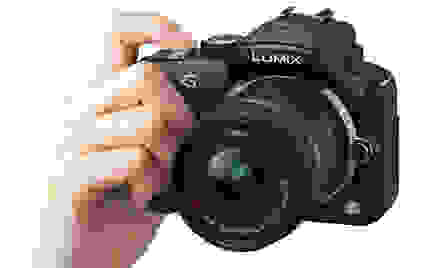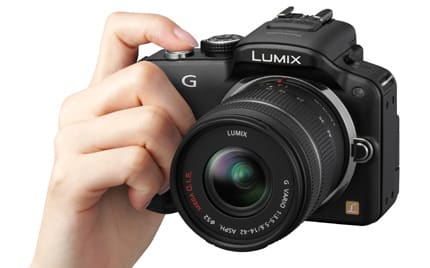 It appears Panasonic is continuing the trend it began with the GF2 design, combining or outright eliminating certain physical buttons from one model to the next in the name of reducing the camera's size and weight. On the GF2, the touchscreen filled the gap admirably, but we felt the camera had space for an extra programmable button or two.
The G3 at least delivers there, with two programmable function buttons, though the G2's autofocus mode dial has been removed to save space. That shouldn't be as big a loss, as the G3 still retains a mode dial with room for two custom sets of settings.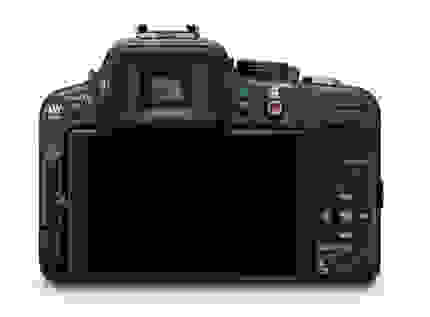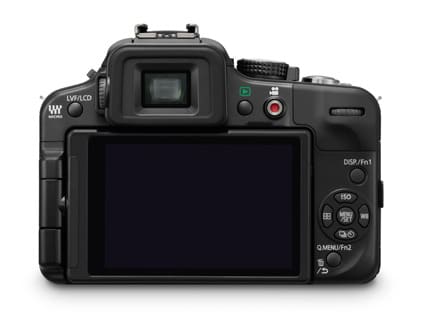 The camera will also feature full-resolution burst shooting at 4 frames per second and 1080/60i AVCHD video recording (30p sensor output)—upgraded from 3.2fps and 720/30p on the G2. The G3 will also offer changes to the focus assist view, as well as a supposedly faster touch autofocus system, accurate to a single pixel.
Panasonic is also announcing the release of the FH7, a thin 4x optical zoom camera with a 3-inch LCD touchscreen. The FH7's most interesting feature is its collection of beautification scene modes, capable of smoothing skin tones, whitening teeth, retouching faces, and even applying makeup to subjects in the frame.
The G3 will be available this June at an MSRP of $699 with the 14-42mm kit lens. Pricing and availability have yet to be set on the FH7, but should be announced soon.
For more information and for the full press release on the G3 and FH7, please visit Panasonic's website.
---
SECAUCUS, NJ (May 12, 2011) – Panasonic today announces a new addition to the LUMIX G Series of Compact Systems Cameras (CSC), the LUMIX DMC-G3, the company's smallest and lightest digital interchangeable lens camera with a viewfinder to date*1. This new class of CSC offers a lighter weight and smaller size not seen in traditional DSLRs, thus providing greater portability and creative control. The LUMIX G3 features a new 16.0-megapixel sensor that produces rich, true-to-life, high quality images, plus 1920 x 1080 full-High Definition (HD) video recording capability with stereo sound in AVCHD. The Panasonic LUMIX G3 is the ideal hybrid, offering superb still and video capabilities with easy-to-use features so users at any level can create professional-quality images.
"With the LUMIX G3, Panasonic offers an extremely light compact system camera that is easy to use, thanks to a touch-control LCD, yet still maintains powerful and creative features to appease the more advanced photographer," said Darin Pepple, Senior Product Manager, Imaging, Panasonic Consumer Electronics Company. "With new features that enhance photo and video quality, the LUMIX G3 offers exceptional image quality that a photographer at any level would be excited about using to capture their experiences."
The LUMIX G3's newly developed 16.0-megapixel Live MOS sensor, combined with the powerful Venus Engine FHD image processor, contribute to the high-quality photo and video images. The processor also provides selective noise reduction to create a more naturally-balanced curve without deterioration of the image. In the LUMIX G3, noise is significantly suppressed by more than 66%. Notably in shooting at high ISO settings, S/N value is improved by approximately 200% compared with the conventional 12.1-megapixel sensor. The sensor performance improves by 6db at ISO 3200 and max. 9db at ISO 6400.
For added ease of use, the LUMIX G3 features Panasonic's iA2 and new iA Plus modes, which are enabled automatically once the iA button is pressed. Panasonic's iA features, such as Intelligent Resolution, MEGA O.I.S. (included in several lenses), Intelligent ISO Control, and Intelligent Scene Selector are available when shooting still images. However, Panasonic's new iA Plus mode adds greater flexibility with real-time visual feedback between automatic and manual shooting features:

• Touch-screen-slider-enabled background defocusing.

• Touch-enabled exposure control compensation.

• Touch-screen-slider-enabled white balance. A desired color balance result under difficult lighting can now be achieved visually from the LCD with a touch-enabled slider icon.
The LUMIX G3 offers rapid burst shooting control at various rates and resolutions. Image capture at full-resolution (16-megapixel) is possible at up to 4 frames per second with its mechanical shutter enabled, or an even faster 20 frames per second using the electronic shutter feature at a reduced resolution of 4 megapixels.
The Panasonic LUMIX DMC-G3, made of aluminum, will be available in a variety of attractive colors, including black, red, white and brown, starting in June 2011. Suggested retail price of the LUMIX G3 with the 14-42mm Zoom Lens Kit will be $699.99. For more information about the Panasonic LUMIX G Series of compact system cameras, please visit www.panasonic.com/lumix.
{:{PhotoGallery article.attachments}:}