Cameras
Panasonic Releases Smallest Micro Four Thirds Camera Ever: Introducing the Lumix GM1
One small step for Panasonic's lineup; more than a small step for camera-kind.
Credit:
As if point-and-shoot cameras weren't already an endangered species, now Panasonic is threatening the segment further with the introduction of its new Lumix GM1: by far the smallest Micro Four Thirds camera ever made.
Announced today alongside a new 12–32mm kit lens—sold together at an MSRP of $749.99—this pint-sized ILC looks to be stiff competition for similarly priced fixed-lens cameras. Panasonic hasn't revealed an official release date just yet, but we're relatively certain that the GM1 will find its way to store shelves in time for the holidays.
Read our hands-on First Impressions Review of the new Panasonic Lumix GM1.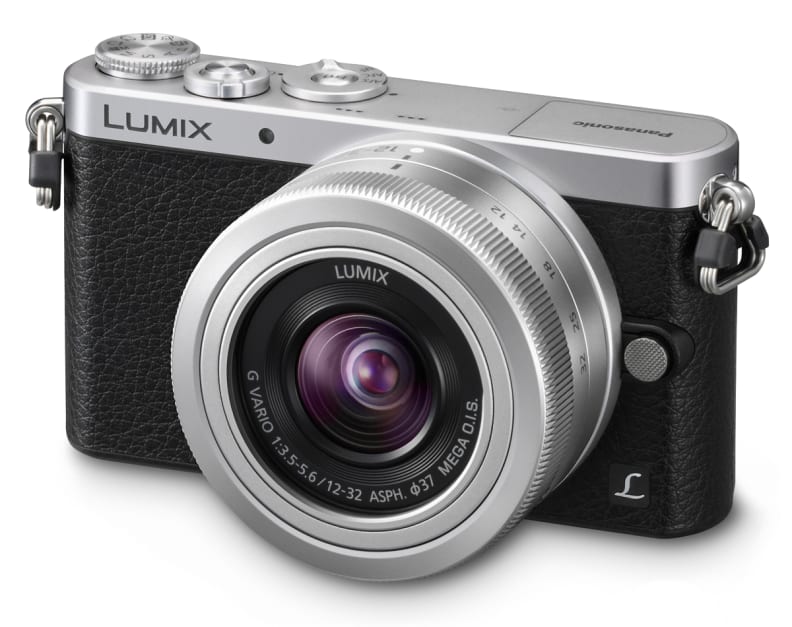 At a mere 98.5 x 54.9 x 30.4mm, the newest Lumix is only a hair larger than the tiny Pentax Q cameras, and even smaller than Sony's RX100 II advanced compact. But while the GM1's small size is clearly its prime selling point, miniaturization has its side effects: Panasonic's engineers had to cut plenty of corners to get down to the desired size. The GM1 lacks an EVF, and doesn't have a hot shoe that might allow you to add an external finder. Also missing in action: a tilting screen, in-body image stabilization, and NFC connectivity.
Similarly, the new 12-32mm collapsible kit zoom is an extremely compact design, but its size means it's missing a focus ring. Manual focus will be handled entirely in-camera, using the GM1's 3-inch, 1036k-dot touchscreen. An onscreen touch control pairs with picture-in-picture focus magnification and focus peaking to allow for relatively accurate manual focus.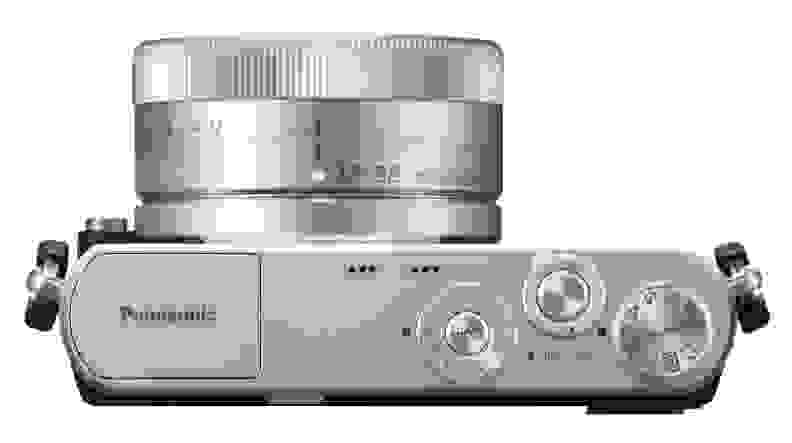 Of course, it's what's inside that really matters, and the GM1 has the photographic horsepower of a much larger camera. Namely, it has the same 16-megapixel CMOS sensor as the flagship Lumix GX7. That means the GM1 ought to produce image quality nearly equal to both its big brother and the Olympus OM-D E-M1. The GM1 also continues Panasonic's tradition of strong video performance, including options for 1080/30p and 1080/60i video, along with full manual control over exposure.
It's what's inside that really matters, and the GM1 has the photographic horsepower of a much larger camera.
For those looking to upgrade the kit lens on their current Micro Four Thirds camera, the all-metal 12–32mm kit lens will retail separately for $349.99. This will certainly be an attractive choice, as it may soon be the smallest and best-performing consumer zoom in the M43 standard. However, caveat emptor: The fancy software-based manual focus mechanism will not be available on non-touchscreen cameras.
You'll have to wait at least a little while for full lab results from the Lumix GM1, but in the meantime you can get all our initial thoughts in our First Impressions Review. We're certainly hoping to get our hands on the world's smallest M43 body again soon—and maybe find it in our stockings come holiday time.