Cameras
Panasonic fills out low-end of Lumix lineup with FH8, FH6, and S2 compacts
Three new budget compacts with updated lenses and sweep panorama features.
Panasonic unveiled a handful of affordable ultra-compacts aimed at entry-level photographers today, rounding out the bottom end of their 2012 Lumix lineup. They're all modest pocket shooters, but they do offer a few noteworthy features and improvements over their predecessors.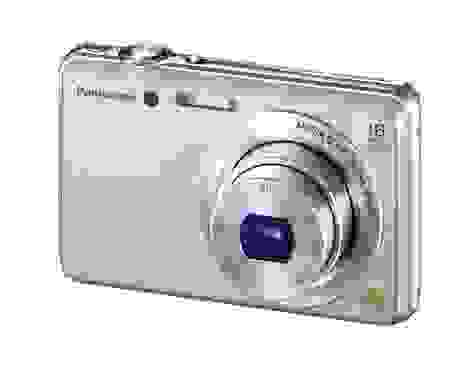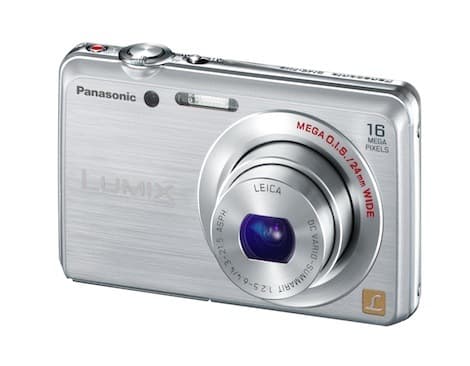 The FH8 and FH6 are typical entry-level point-and-shoots. They both pack 5x zoom lenses, rechargeable batteries, Panasonic's Intelligent Auto mode for easy use, and 2.7-inch LCD screens—all just like the FH5 and FH2 that they replace.
Chief improvements include a sweep panorama function (a first for Panasonic cameras) and respectably bright lenses for the price. Their f/2.5 max-apertures should reduce the number of blurry shots captured indoors or in low light compared to the usual f/2.8 (or higher) aperture on most budget cams.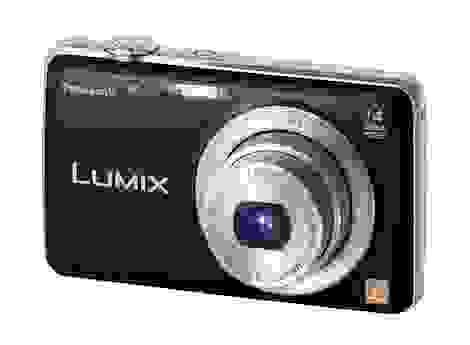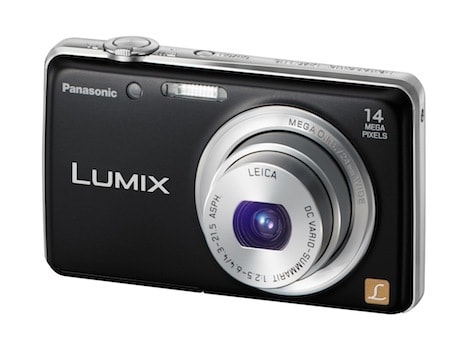 Just a few megapixels separate the FH8 and FH6—16.1 and 14.1 respectively. They're set to hit shelves in a variety of colors this spring. Pricing will be announced 30 days before release.
And at the very bottom of the barrel, there's the S2. Replacing last year's S1, the only significant improvement is the aforementioned sweep panorama mode.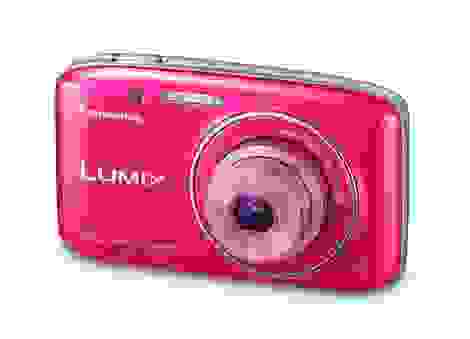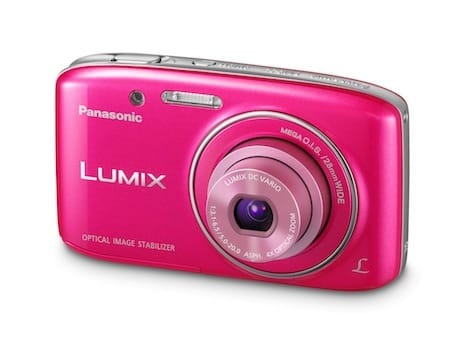 Perhaps as significant as the new products themselves, these announcements point to a down-tick in point-and-shoot production. In the past few years, Panasonic typically announced at least a half-dozen low-end cameras, including a few touchscreen models. This year, Panny is only releasing three in North America—none of them have touchscreens, and the FP ultra-thin line looks like it was axed entirely.
Panasonic acknowledged at a briefing last month that they've designed a handful of additional FH- and S-series cameras, but they won't be introduced in North America, which saw a double-digit decline in point-and-shoot sales last year.
Official Press Release:
**CAMERAS WITH TWO SLIMMER, MORE COMPACT MODELS*
Featuring a Bright, Fast LEICA f2.5 Lens, the New LUMIX FH6 is Equipped With HD Video Recording and Panoramic Shooting, While the LUMIX FH8 Also Adds a Creative Miniature Effect Mode and USB Charging Capability
LAS VEGAS, NV (January 9, 2012) – Panasonic today introduced the new 16.1-megapixel LUMIX DMC-FH8 and 14.1-megapixel LUMIX DMC-FH6, both of which feature slim, compact stylish designs and are packed with advanced photography functions to enhance a consumer's ability to easily take beautiful photos, even in low light situations. Beyond its capability to shoot high-quality still photos, both models can record 720p High Definition (HD) video. The LUMIX FH6 shoots HD video in Motion JPEG format while the LUMIX FH8 records HD video in MP4 format and incorporates a dedicated video button in its design so users can quickly and easily switch from capturing photos to recording video.
"The new LUMIX FH8 and LUMIX FH6 incorporate high-quality LEICA lenses with advanced imaging technologies that help create stunning picture quality in an extremely compact camera size. Both offer users of all photographic experience the ability to capture exceptional photos and video with an ultra-slim point-and-shoot camera that will bring their memories to life for years to come. The FH8 goes even further by incorporating creative modes that spice up the memory-making for today's discerning photographer," said David Fisher, Product Manager, Imaging, Panasonic Consumer Marketing Company of North America. "A new feature to some 2012 LUMIX models, including the LUMIX FH8, is USB charging which offers users a more convenient and flexible way to charge the camera directly from a computer."
Equipped with a 24mm ultra-wide angle LEICA DC VARIO-SUMMARIT lens, the LUMIX FH8 and LUMIX FH6 offer an incredible 5x optical zoom with f2.5 brightness, all while maintaining a stylish, and slim camera body. This high-end lens excels in shooting dynamic landscapes with wide-angle view and also in capturing moving subjects even in low-lit situations, like indoors or at night. Offering exceptional optical performance to provide minimal distortion and chromatic aberrations while suppressing ghosting and flare, the advanced lens unit allows for higher shutter speed and captures stunningly clear images. The 5x optical zoom also increases its power to the equivalent of 10x with the iA Zoom (Intelligent Auto Zoom) function with minimum deterioration of image quality thanks to the help of Intelligent Resolution technology. The multi-tasking image-processing Venus Engine enables beautiful image recording and Sonic Speed AF (Auto Focus) combined with a quick camera start-up time to offer a high-speed response time to ensure users can capture even the most spur-of-the-moment photo opportunities.
To encourage creative shooting, the LUMIX FH8 and LUMIX FH6 feature image effects that allow users to have more fun with their photographic experience. The Panorama Shot makes it possible for users to shoot horizontal or vertical panoramic images by taking consecutive shots news and then overlaying for the effect of a panoramic photo. The popular Beauty Retouch function

allows users to give photos a variety of cosmetic effects and Auto Retouch adjusts contrast and brightness levels to give photos a different look. The LUMIX FH8 also adds Miniature Effect mode where peripherals are defocused and saturation and contrast are emphasized to make the picture look like a diorama. Video recorded in Miniature Effect mode is played back in 10x

fast-forwarding, making it comical and fun to watch*.
For users looking for a large screen, the LUMIX FH8 offers a bright 3-inch LCD screen, while the LUMIX FH6 is slightly more compact with a 2.7-inch LCD screen. The Intelligent LCD screens on both models are equipped with automatic backlight adjustment to offer a clear view of photos under any lighting conditions. In addition, both models offer LUMIX Image Uploader which lets users instantly share images and videos on Facebook© or YouTube© via a computer. The LUMIX FH8 also allows users to enjoy the new flexibility of USB charging or conventional AC adapter charging methods.
In iA mode users can automatically activate a suite of technologies to enhance photos without adjusting settings every time conditions change. As part of iA mode, the LUMIX FH8 features AF Tracking, making it easy to lock on subjects in a frame and keep them in focus – even as they move. Both the LUMIX FH8 and FH6 also include the following features in iA: MEGA O.I.S. (Optical Image Stabilization), Intelligent ISO Control, Face Detection, Intelligent Scene Selector and Intelligent Exposure.
Pricing and 2012 availability will be announced approximately 30 days prior to shipping. Adding to its stylish look, the LUMIX FH8 will be available in silver, black, red, and violet and the LUMIX FH6 will be available in black only. For more information, and live coverage on January 10-11 from Panasonic at the 2012 International Consumer Electronics Show, please visit www.panasonic.com/CES. Plus, follow Panasonic's CES activities on Twitter @PanasonicEvents and join the conversations.
{:{PhotoGallery article.attachments}:}*