Cameras
Panasonic Intros Compact FX75 with Fast Lens
Panasonic Intros Compact FX75 with Fast Lens plus H0008 Fish-eye Lens
June 1, 2010 – Panasonic announced the Lumix DMC-FX75, a slim camera with a 5x wide-angle zoom (24-120mm equivalent) that starts at a fast f/2.2. The 14.1 megapixel FX75 uses a 3-inch touch-screen (230,000-dot resolution), with a Venus Engine HD II processor under the hood. As with other recent Panasonic introductions, neither the ship date nor the pricing was announced.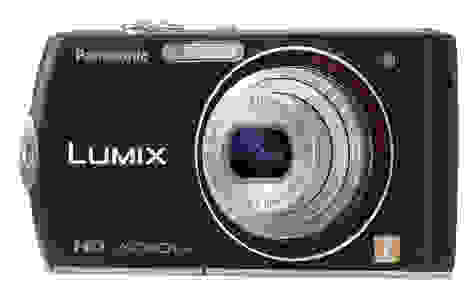 The PowerShot SD1400 IS, with its fast f/2.0 lens, is due in May.
The FX75 supports video recording at up to 720p, storing files in either AVCHD Lite or MJPEG format. Panasonic now supports SD, SDHC and the new high-capacity SDXC card format. For still images, 4:3, 3:2 and 16:9 aspect ratios are available, but RAW shooting isn't.
The FX75 is less than an inch thick, at 4.04 x 2.17 x 0.90 inches (102.5 x 55.0 x 22.8 mm). It weighs approximately 5.82 oz.  (165g) with battery and memory card installed. Panasonic estimates a battery life of about 360 shots per charge.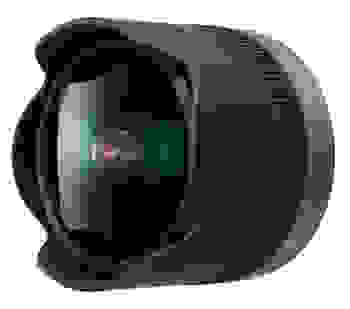 *The H-F008 is equivalent to a 16mm fisheye
on a 35mm camera..*
Also announced today was a new Micro Four Thirds fish-eye lens for Lumix G cameras, the H-F008. This 8mm f/3.5 lens (equivalent to a 16mm on a 35mm camera) provides a 180-degree viewing angle. Here again, we have no information about pricing or availability.