Panasonic spent most of its CES 2013 press conference focusing on new smart TV features — y'know, personalization, sharing, synergy, content streams, tablets and mobile devices and second screens, ecosystems, yadda yadda. (A lot of what they said actually showed some good foresight).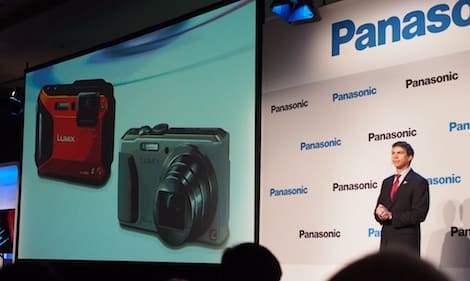 Cameras and camcorders earned a quick mention, mainly to highlight updated wireless connectivity features. Four of Panasonic's new high-end camcorders including the X920 (specs) flagship will have the updated connectivity functions, as will the ZS30 travel zoom and TS5 tough-cam still cameras. Apparently, you'll be able to broadcast live from your cameras, wirelessly.
Info about the full imaging lineups (nine digital cameras and seven camcorders) will go live after the press conference, but there isn't much here besides stepwise upgrades from last year's models.
Press Day Recap Video