Cameras
Panasonic Reimagines GX Series with Retro-Inspired GX7
Are a new 16-megapixel sensor, world-class autofocus, and a tilting EVF enough to take down the mighty OM-D?
Credit:
Panasonic announced the eagerly-awaited GX7 today, positioning the new camera to compete with the Olympus OM-D for the hearts and minds of the spendiest Micro Four Thirds shooters. The GX7 comes equipped with a new 16-megapixel image sensor, a tilting high-resolution electronic viewfinder, 1080/60p video shooting, and in-body image stabilization—a first for Panasonic M43 cameras.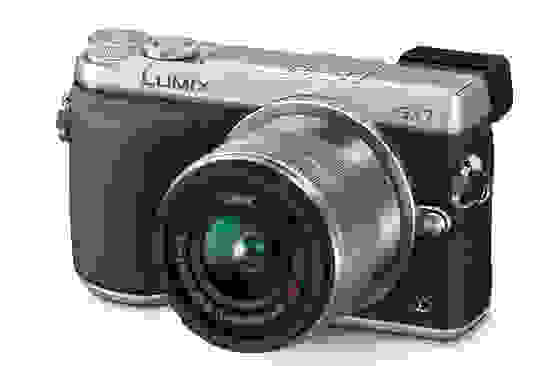 The GX7 ostensibly replaces the Panasonic GX1, jumping ahead six model numbers thanks to a slew of additional features that have also led to an inflated MSRP. The GX7 will be available body-only for $999.99, well above the GX1's debut price of $699.99. The upgrades position the GX7 as a compact alternative to the OM-D, with a rangefinder-influenced form factor that Panasonic hopes will appeal to street photographers.
The design itself is a clear step up for Panasonic. The handsome silver and black body—the only color scheme available in the United States—sports a comfortable grip, dual control dials, the aforementioned tilting viewfinder, a tilting rear LCD, and three custom shooting modes right on the mode dial, as well as WiFi and NFC connectivity. The two-tone, retro-inspired design looks and feels high-end compared to previous Panasonic M43 models, which too often felt like they'd suffered a few cut corners.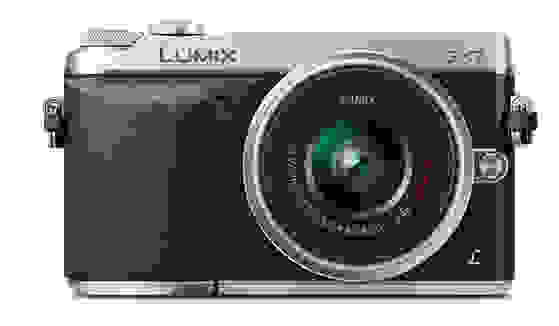 Panasonic is claiming a 10% improvement in sensitivity from its new sensor, which should result in improved dynamic range and cleaner high-ISO images. The new sensor is 4:3 by default—no multi-aspect ratio, unfortunately—and tops out at ISO 25,600. The GX7 can capture up to 5 frames per second with its mechanical shutter (4.3 fps with continuous autofocus) or as many as 40 frames per second using the electronic shutter. The maximum shutter speed tops out at 1/8000 of a second. In our brief hands-on with the GX7, we came away extremely impressed with its autofocus speed, which compared favorably to the Olympus OM-D.
The GX7 comes stocked with a variety of creative features, as well as full manual control. This includes time lapse shooting, in-camera retouching, and 22 creative filters. Panasonic has also included focus peaking, which will improve the user experience when manually focusing native M43 glass or shooting with adapted lenses.
Not content only to release a new high-end camera, Panasonic is also taking this opportunity to announce development of the brightest lens proposed thus far for M43 cameras: the Leica DG Nocticron 42.5mm f/1.2. A high-end portrait lens, it follows in the footsteps of earlier Panasonic-Leica collaborations like the Summilux 25mm f/1.4 and DG Macro-Elmarit 45mm f/2.8. It's first lens in the Nocticron series, a new unique branding for Pana-Leica lenses.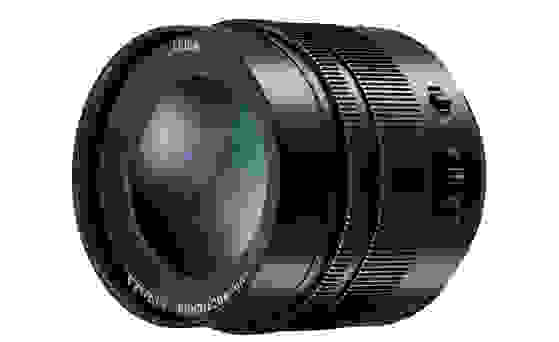 The GX7 should be available beginning this September, at either the body-only price of $999.99 or kitted with the improved 14-42mm lens for $1,099.99. For more on today's announcements, head on over to Panasonic's press room.