Cameras
Panasonic's Lumix LX100 is the First M43 Compact Camera
Big sensor, little lens.

Credit:
As high-quality compact cameras have hit the market in recent years—from the Ricoh GR to the Sony RX100 (MSRP $899.99) family—we've often wondered why the members of the Micro Four Thirds consortium haven't jumped into the fray. Well, now one has.
Today at Photokina 2014, Panasonic announced the Lumix LX100—the sixth generation of the company's high-end LX compact camera line. Where previous LXes used 1/1.7-inch sensors, the LX100 steps up to a 12.8-megapixel Micro Four Thirds sensor, paired with a 24-75mm equivalent f/1.7-2.8 Leica lens.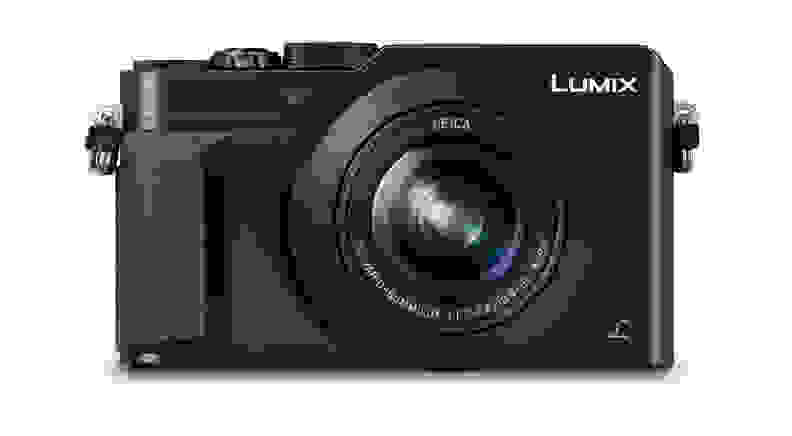 The LX100 also makes use of a multi-aspect sensor, like previous small-sensor LX models and the Micro Four Thirds Lumix GH2. That means you can switch between standard 4:3, 3:2, and 16:9 aspect ratios without changing the field of view you're capturing—ideal for landscapes at the 24mm equivalent setting.
Other key features include a 2.764-million-dot EVF, a customizable control dial around the lens, and 4K (30fps) and 1080p (60fps) video recording. The 4K recording option includes Panasonic's new "4K Photo" mode, which lets you easily grab an 8-megapixel still from any 4K video. Burst shooting maxes out at 11 frames per second (6.5 fps with continuous AF), and the LX100 can make use of a 1/4000-second mechanical shutter or 1/16000-second electronic shutter.
The LX100 also makes use of a multi-aspect sensor, letting you switch between 4:3, 3:2, and 16:9 aspect ratios without changing field of view.
Manual focus fans, you can go ahead and celebrate: The LX100 also offers focus peaking, though we're still unclear on whether you can adjust focus using the ring around the lens.
The LX100 will go on sale at the end of October, and according to Panasonic reps it'll list for around $899.99. In the meantime, stay tuned to Reviewed.com for our hands-on impressions of the LX100 and many more new cameras and lenses from Photokina 2014!
Up next
Get Reviewed email alerts.
Sign up for our newsletter to get real advice from real experts.