Cameras
Panasonic's New Stylish GF7 is Ready for Your Close-up
Panasonic expands mirrorless lineup with selfie-friendly GF7.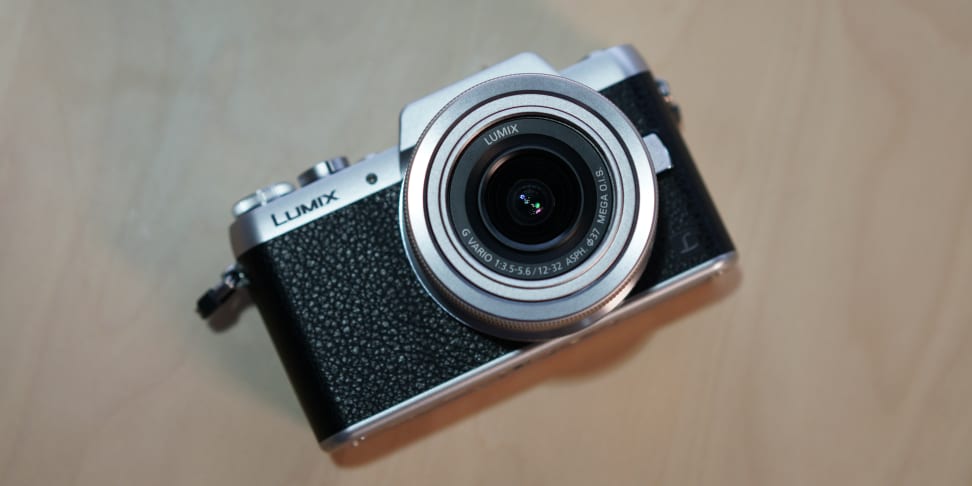 Credit:
In a brief announcement today, Panasonic grew its line of lilliputian cameras by one—adding the all-new GF7 to its Micro Four Thirds offerings. Unlike previous GF-series cameras, this one takes a retro bent, with a design reminiscent of the company's higher-end GX7.
Like many of the cameras we've seen released in recent months, Panasonic is getting into the selfie-screen trend with its latest camera, including an articulating LCD that can face toward your subject. That's complemented further by a host of selfie-friendly features to boot.
The GF7 is built around a 16-megapixel Micro Four Thirds sensor, mount, and tiny body a lá Panasonic's GM camera offerings, with the same sensor and shutter as the GM1 and GX7.
For advanced shooters the GF7 will offer full manual controls, 5fps continuous shooting with autofocus, peaking, RAW shooting, and 1080p video. It will not feature a hot shoe, opting instead for a built-in flash.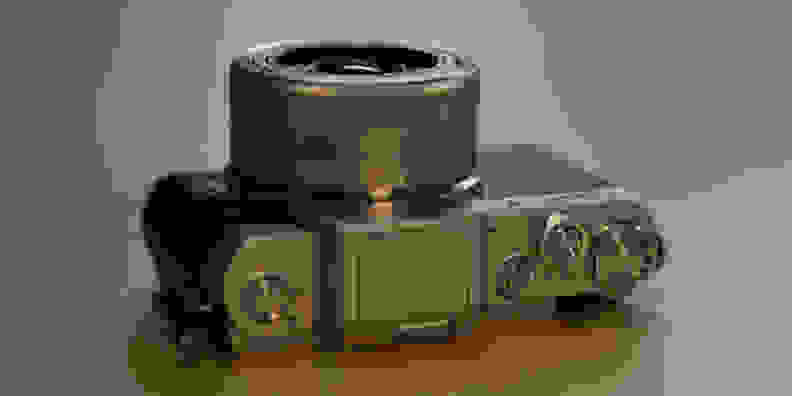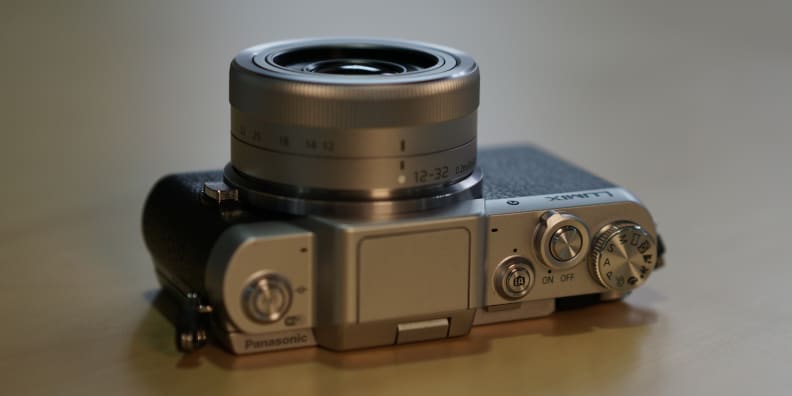 Though the front looks rather spartan, the back is home to a 3-inch, 1.04m-dot touchscreen LCD with touch controls—the aforementioned "selfie screen."
To assist with these shots, the camera can be told to automatically toggle Face Shutter (taking a delayed picture when you cover up your face), Buddy Shutter (which snaps when multiple faces get close), and a collection of "beauty functions."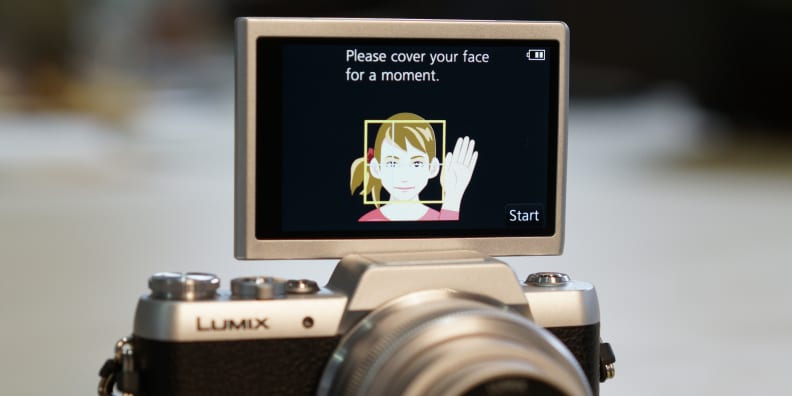 Using the camera's on-board WiFi (802.11n) in conjunction with Panasonic's Android or iOS app, you can also get a shot of yourself in midair with the camera's Jump Snap feature—once you've reached the apex of your jump, the camera will shoot.
The GF7 will be available in black or pink models for $599.99, and it will include the same 13-32mm f/3.5-5.6 kit lens found on Panasonic's other bite-sized mirrorless cameras. Though availability isn't final, expect to see the GF7 hit stores at the end of February or Early March.