Cameras
PC Advisor Reviews Sony Alpha 350
The 14.2 megapixel Sony Alpha 350 digital SLR got reviewed by the website PC Advisor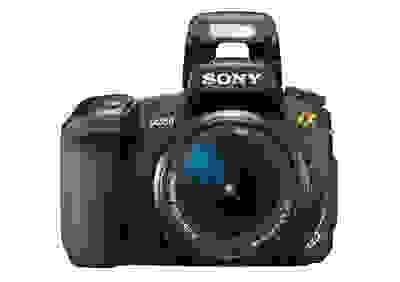 The 14.2 megapixel Sony Alpha 350 digital SLR got reviewed by the website PC Advisor and lets see if it managed to impress. The first thing that stands out in the camera is its novel pullout 2.7in screen, which offers Live View. The  built-in antidust and antishake system and the compatibility with older Minolta AF lenses also makes the camera a great buy.
Excerpt from review:

"Sony's Alpha 350 shows great image quality, an effective antishake system, a good build and a handy pull-out LCD monitor. However, we weren't so impressed with its ergonomics, its poor layout of controls and tunnel-like viewfinder. Live View compromises its conventional use, plus there's a limited range of pricey accessories and lenses."