Cameras
Pentax Announces Details for Two Lenses
Pentax announces details for two SDM, weatherproof lenses.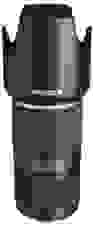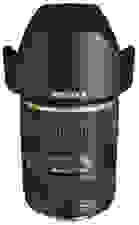 February 21, 2007 – Pentax released details today on two new lenses that were initially announced in September 2006, the wide DA** 16-50mm and the telephoto DA** 50-135mm, both at f/2.8. Designed for Pentax DSLRs, the new lenses are weather and dust resistant and carry a new supersonic system for quieter focusing, according to a company press release today. The Pentax 16-50mm lens has a retail price of $899.95, and the 50-135mm lens is priced at $999.95. Both lenses will be available in the spring.
Designed exclusively for Pentax bodies, the new lenses are fitted with a KAF2 mount. The smc Pentax-DA** 16-50mm f/2.8 ED AL[IF]SDM is constructed of 15 elements in 12 groups. When fitted with a Pentax DSLR, the lens has an equivalent focal length of 24.5-76.5mm range in 35mm format. The smc-Pentax-DA** 50-135mm f/2.8ED [IF]SDM lens consists of 18 elements in 14 groups and has a range of 76.5-207mm in traditional 35mm.
"These Pentax-DA* series lenses feature a tightly sealed, weather-resistant and dust-resistant construction to enhance durability for use in rain or dusty conditions making each a perfect companion for the weather-sealed Pentax K10D digital SLR," stated the release. Both Pentax lenses feature special seals to protect against weather and dust and an additional surface Super Protect (SP) fluorine layering to resist water and grease.
Like the Pentax lenses that preceded them, the 16-50mm and 50-135mm carry a Quick-Shift Focus System for instant switching from auto to manual functions, according to the release. The new lenses also feature a new SDM system that promises smoother and quieter auto-focusing with its built-in supersonic motor. When paired with the K10D, the lenses will automatically switch to SDM assisted auto focusing.
Key Features:
Weather and dust resistant
Quick-Shift Focus system
New SDM system