Cameras
Pentax Introduces New X-5 Digital Camera
Pentax has just announced the X-5, a new superzoom model with an EVF and 26x optical zoom. Read on for our breakdown of the latest fixed lens camera from Pentax.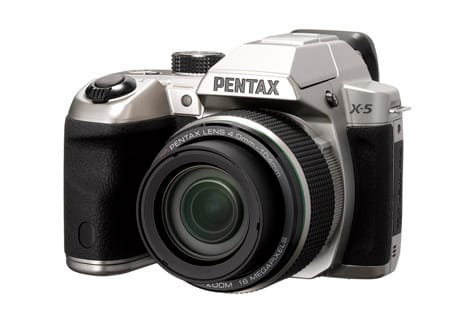 Pentax introduced a new X-5 digital camera with a wide focal range and quick backside-illuminated (BSI) CMOS sensor on Wednesday, according to a statement released by the company. The point and shoot camera's lens will give photographers a focal range of 4mm-104mm (22.3mm-580mm 35mm equivalent), or 26x optical zoom.
The X-5 (MSRP $279.95) sports a BSI CMOS sensor with 16 megapixels, providing for faster processing of images. Pentax says that will allow for burst shooting of up to 10 images per second with a maximum of 30 images in a sequence. The image sensor's backside-illuminated design also allows for clear images in low-light shoots. The sensor also allows the camera to record Full-HD 1080p movies.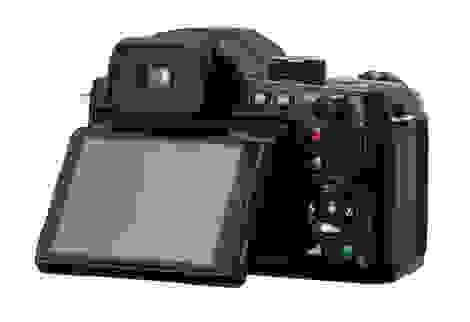 The new X-5 features an articulating HD LCD screen, a great feature for a camera of its price. The tilting screen allows users to properly frame photos from both high and low angles. All of this hardware is powered by AA batteries and features an optional remote control.
Pentax has also included a built-in electronic viewfinder, which will allow you to frame your shot as you would on a full-size DSLR. The camera also includes what Pentax is referring to as "triple shake reduction," which is designed to help stabilize handheld shots while using the full range of the camera's telephoto lens.
The X-5 is designed with—in the company's words—"classic Pentax styling," with a boxier top plate and larger grip. Pentax has shown off two variants of the cameras, with an all black model as well as a two-tone silver and black color scheme that resembles older Pentax cameras as well as their new K-01 mirrorless model.
The Pentax X-5 is expected to hit retail stores this September for an MSRP of $279.95. For more on the X-5, including the full release and specifications, please visit Pentax's press website by going here.