Cameras
Pentax to Release Faceplate-Swapping RS1500
The Optio RS1500, Pentax's newest compact camera, allows users to swap in unique, custom-designed faceplates.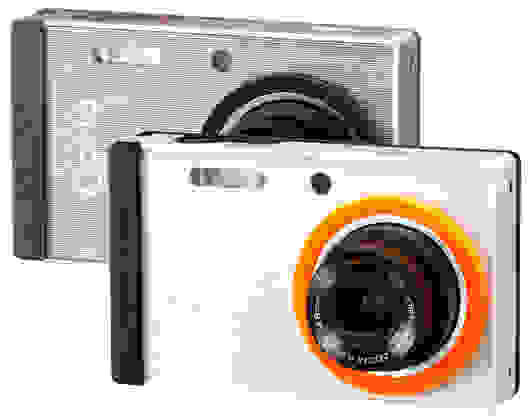 Pentax announced today that it will release the Optio RS1500, a new ultra-customizable compact camera, in April 2011. The Pentax RS1500 will come in brushed silver or white body style and allow users to let their creative side run riot with the ability to swap in custom-designed faceplates.
The RS1500's custom faceplates will snap onto the front of the body without the use of tools or screws. This is a major change from Pentax's RS1000, a previous model released this past fall that did require screws to change faces. The RS1500 will ship with 10 pre-made faceplates and more designs can be purchased online. Pentax will also give users the ability to design and print an entirely unique faceplate for themselves with the Pentax Personal Skin Designer.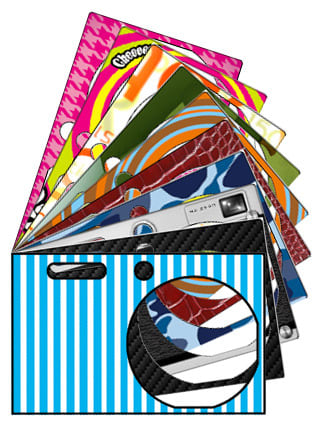 The Pentax RS1500 features a 3-inch LCD screen, 14-megapixel CCD sensor, a 4x optical zoom range (equivalent focal length: 27.5mm-110mm, f/3.2-5.9), and the ability to record 720/30p high definition videos.
The camera will also feature Pentax's Auto Picture mode—a mode that selects a preset scene mode based on the scenario the camera detects—and Green mode, both of which should offer simple operation with little user input required.
The RS1500 doesn't just swap faces on the fly, the camera can also detect them—up to ten in a single frame, to be precise—using Pentax's Fast Face Detection feature. This will prioritize focus on faces in the picture to ensure you end up with a photo focused on your family and not the lovely shrub behind them.
After the photo is taken, the RS1500 also sports a number of in-camera editing features such as re-size, crop, rotation, and red-eye removal. The RS1500 even sports the ability to apply one or more picture filters to the same image after-the-fact to create whatever effect the user desires.
The Pentax RS1500 will ship this April at a price of $149.95. (Correction: Price originally listed as $129.95 by Pentax.)
For full specifications on the Pentax RS1500, please click here.
---
Golden, CO. (March 16, 2010)—PENTAX Imaging Company announced the infinitely customizable Optio RS1500 digital compact camera. The new PENTAX Optio RS1500 is easy to use and easy to dress to match the personality and style of its owner. This cosmetically customizable digital camera features a new removable PENTAX-orginal faceplate system featuring a no-hassle screwless fateplate design and interchangable lens ring snap (choice of orange or black included) to hold custom skins of any personal choice or design. Now, users may change the camera's appearance in three easy steps without the need for additional tools.
The design possibilities for the Optio RS1500 are infinite. Owners may skin this newest Optio to match an event, a sports team, a milestone, a corporate identity, a season, and so much more.
There are a couple of ways to personalize the PENTAX Optio RS1500:

1) Immediately dress the camera in a choice of 10 skins with contemporary designs that ship with the product simply by adding a skin, replacing the faceplate panel, and snapping on the lens ring.
2) Visit the PENTAX SKINS Gallery at www.rs.pentaximaging.com or download the PENTAX PERSONAL SKIN DESIGNER Adobe Air-based software from www.pentaximaging.com . Use the digital designer to import a photo or digital image and save a skin as a PDF for printing on a color printer.
Besides a unique, completely customizable design, the Optio RS1500 features 14 megapixels, a large three inch LCD monitor, a high-performance 4X optical zoom lens covering 27.5mm wide angle to 110mm telephoto and simple, user-friendly operation. Encased in a lightweight body about the size of a credit-card, the Optio RS1500 is compact enough to carry anywhere. Available in pearl white or silver, this latest PENTAX Optio will ship in April 2011 at $149.95 USD.
For more information, visit http://www.pentaximaging.com/news.