Cameras
Pentax Unveils Flagship K-3 DSLR with 24MP Sensor, Upgraded Video
Pentax steps up its game with a new autofocus system, enhanced movie options, and higher-res stills.
Credit:
Today, Pentax has taken the wraps off the K-3, a new 24.3-megapixel APS-C DSLR. It's the first significant upgrade to the company's flagship since 2010, and introduces a number of major improvements over the current K-5 II.
Aside from the sensor, the biggest upgrades are undoubtedly to autofocus and video capability. With its new SAFOX 11 AF system, the K-3 moves to a new 27-point array with the central 25 points being cross-type. Pentax says the AF will work in lighting conditions ranging from -3 to +18 EV, meaning the camera should focus in near total darkness. On the video front, the K-3 includes 1080p recording (at 60i, 30p, and 24p) with H.264 compression, along with headphone and mic jacks, live audio level monitoring, and a unique 4K time lapse movie mode.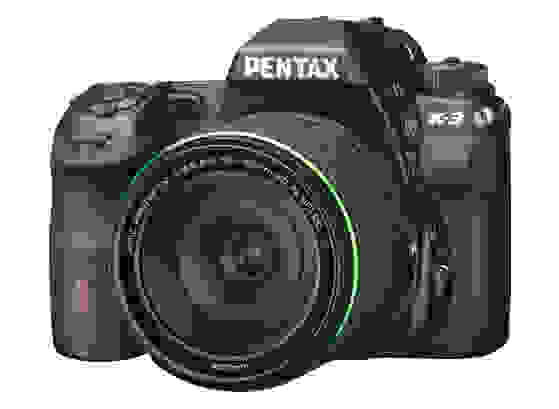 Though it sits at the top of the Pentax system, the K-3 competes against mid-range models from competing manufacturers, such as the Nikon D7100 and Canon 70D. One area where previous Pentax DSLRs definitely fell short of their rivals was in continuous shooting. The K-3 addresses that shortcoming with its new PRIME III processor, which allows for 8.3 fps bursts in both RAW and JPEG.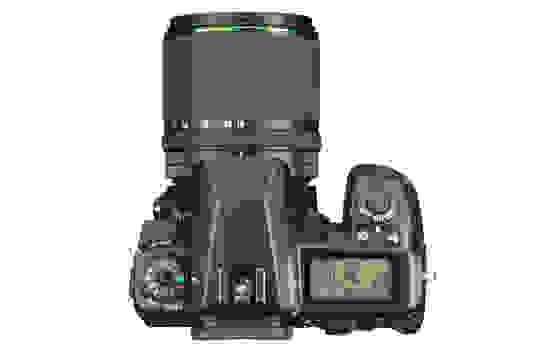 The K-3 is slightly larger than the K-5 II, but it uses the extra real estate to good effect. The new camera has a larger 0.95x magnification pentaprism viewfinder with 100% frame coverage, as well as a 3.2-inch, 1037k-dot LCD screen. Another notable upgrade is the addition of dual SD card slots. As is standard for Pentax DSLRs, the K-3 has full weather sealing (92 individual seals) and is rated to function down to 14°F.
The K-3 also features Pentax's traditional Shake Reduction system, with the extra twist that it can also function as an anti-aliasing filter. By moving the sensor slightly, the K-3 can create minute amounts of motion blur—enough to remove moire "at the subpixel level," according to Pentax. This allows you to turn AA on and off at will, rather than having AA be permanently included as a physical filter on the sensor. The K-3 offers a maximum shutter speed of 1/8000 of a second (rated to an impressive 200,000 cycles), though Pentax says the SR-based AA filter works best at speeds of 1/1000 of a second or slower.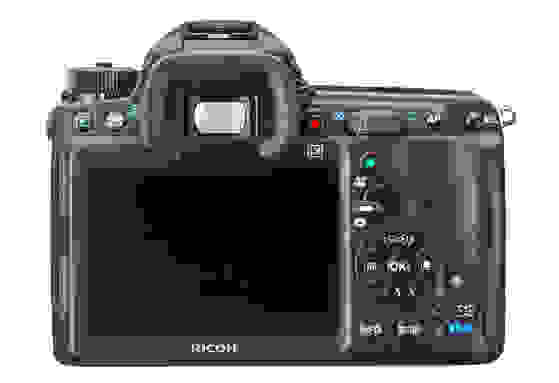 One of the most intriguing aspects of the K-3 announcement is the inclusion of 4K video shooting. The implementation isn't totally clear yet; when we asked Pentax about it, they stated that the K-3 will capture 4K (3840x2160) video in Motion JPEG with H.264 compression at fixed intervals. The intervals are selectable from two seconds up to one hour, with recording time ranging from 14 seconds to 99 hours. Ultimately, this sounds more like a 4K timelapse mode than a standard 4K video mode, but we're all ears for additional clarifications.
Alongside the K-3, Pentax has also announced the HD DA 55-300mm f/4-5.8 ED WR lens, adding to its lineup of weather-proofed APS-C zoom lenses. The optical design of the new 55-300mm is unchanged from the older, non-weatherproofed version (with 12 lens elements in 8 groups), but the front element has been treated with Pentax's new HD coating. The lens has a 35mm-equivalent focal length of 82.5mm-450mm, providing enough range to cover portrait and telephoto work.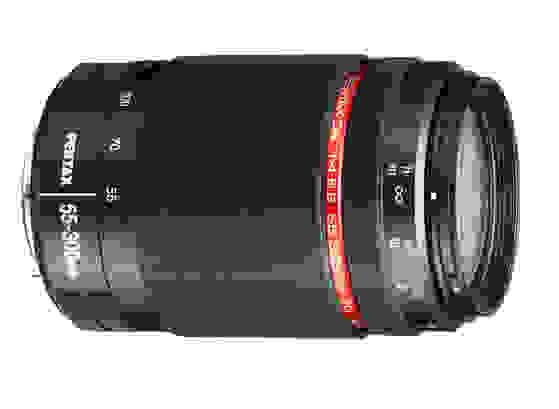 The Pentax K-3 will be available in black or in a limited-edition Premium Silver Edition (2,000 units total), which also comes with a silver BG-5 battery grip and an exclusive leather strap for $1,599.95. The standard black K-3 will hit retailers beginning in November for $1,299.95 body-only, or with the DA 18-135mm f/3.5-5.6 WR lens for $1,699.95. The new 55-300mm lens will also be available in November for $449.95.