Cameras
Pentax Unveils Sensor-Shifting Compact Optio S1
Pentax has announced today that its shake-reducing Optio S1 compact point-and-shoot will be available this March.
Pentax has announced today that its shake-reducing Optio S1 compact point-and-shoot will be available this March with a full range of automatic settings and low-light capabilities.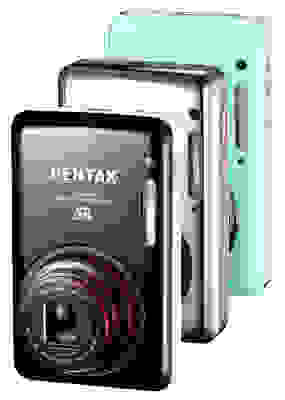 We first ran into the Pentax S1 at CP+ last month (photos below) and Pentax has since put the finishing touches on the small compact camera.
The Pentax S1 will feature a 5x optical zoom (28mm-140mm equivalent), 720p/30fps HD movie recording, SDXC compatibility, and 14-megapixel still images from its 1/2.3'' CCD sensor. It will be available at launch for $199.99 in three colors: chrome, black, and green.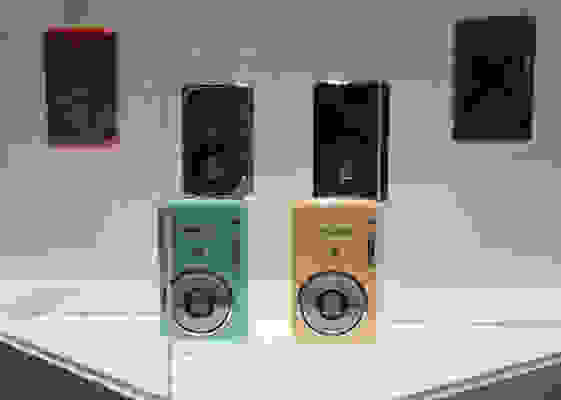 As you can see in the image above, more colors were on display at CP+ in Japan and may be available eventually but Pentax has only announced the three options available at launch for North America.
The hallmark feature of the S1 is its ability to combat low-light conditions with sensor-shift optical stabilization. This mode works by moving the sensor to counteract any small movement the camera makes while the shutter is open. Pentax claims this system allows the user to shoot up to three shutter speeds slower without increased blur due to camera shake.
Adding to that, the S1 will also benefit from digital stabilization in the form of a maximum ISO of 6400 and the ability to reduce resolution in both stills and videos.
The Optio S1 will also allow users to select from one of 14 scene modes to get the shot they desire or set the camera to its Auto Picture function and let the camera make the decision for them.
The Optio S1 will also let users tap into their creative side with one of nine different digital filters that can be used to apply a number of effects, including an in-camera HDR (High Dynamic Range) setting that will preserve detail in both highlights and shadows.
For full specs on the Pentax Optio S1, please click here.
---
PENTAX UNVEILS OPTIO S1 DIGITAL CAMERA:

ELEGANT, NEW COMPACT AVAILABLE IN THREE GEM-LIKE FINISHES FOR SPRING STYLE
GOLDEN, CO (March 2, 2011) …PENTAX Imaging Company announced the PENTAX Optio S1 digital compact camera with advanced, easy-to-use features and an eye-catching, gem-like finish. Available in striking Chrome or a glossy Black or Green, the Optio S1 is a fashionable and elegant digital camera with an ultralight body featuring:

• A high resolution 14 megapixel sensor for exceptional image detail.

• Wide angle 5X optical zoom lens (28-140mm) for flexible image framing.

• Ample 2.7 inch LCD for easy capture and playback of images and video.

• Sensor-shift PENTAX Shake Reduction (SR) system for sharp low light and telephoto images.
• Widescreen 720p HD video capture.

• Powerful PENTAX Auto Picture mode for set-it-and-forget-it shooting convenience.
• Fast Face Detection, Smile Capture, and Blink Detection for perfect portraits.

• High Dynamic Range (HDR) mode for outstanding detail in wide exposure images (new to PENTAX digital compact cameras).
• PENTAX infrared remote control (remote purchased separately).
With meticulous attention given to every design detail, the ultra-compact Optio S1 is the perfect choice for digital photographers who want a very capable, yet elegant and classy, digital camera.
The PENTAX Optio S1 is available for pre-order now on the www.pentaxwebstore.com
To read the rest of Pentax's press release, please visit their press center.
{:{PhotoGallery article.attachments}:}