Cameras
Ricoh Lights Up CP+ With New Pentax K-S2
A selfie-DSLR? Pentax says: "Why not?"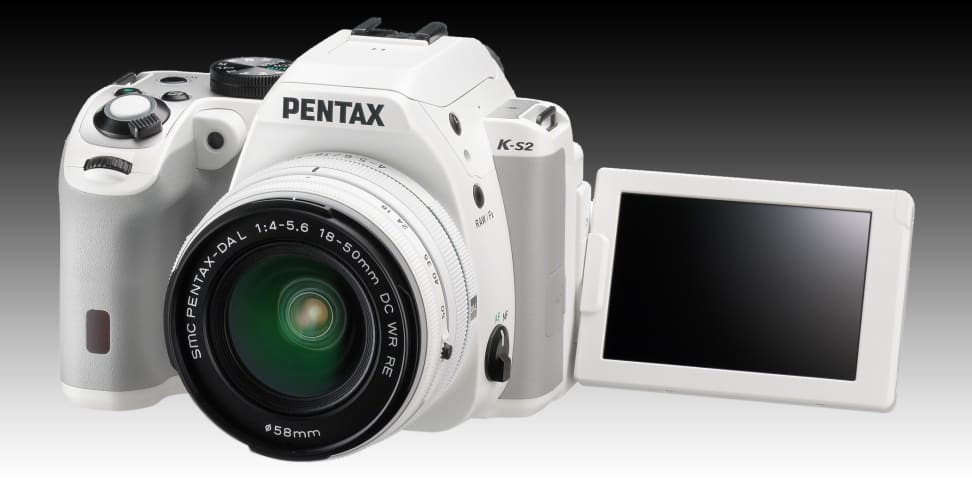 Credit: Ricoh Imaging
Getting ahead of the game at CP+ 2015, Ricoh Imaging announced a new member of its DSLR family, the Pentax K-S2. Cut from the same cloth as its older brother, the K-S1, it boasts many of the same smart features found on the older camera—but ditches the light-up grip this time around.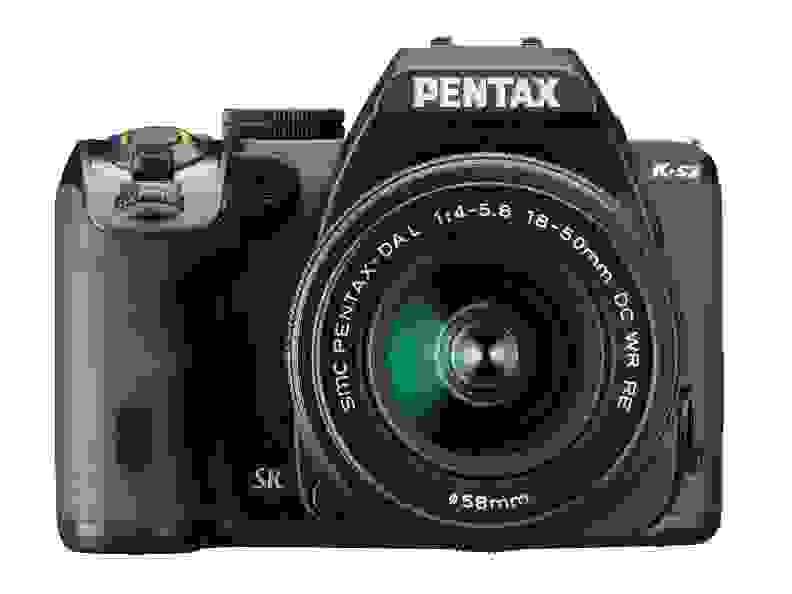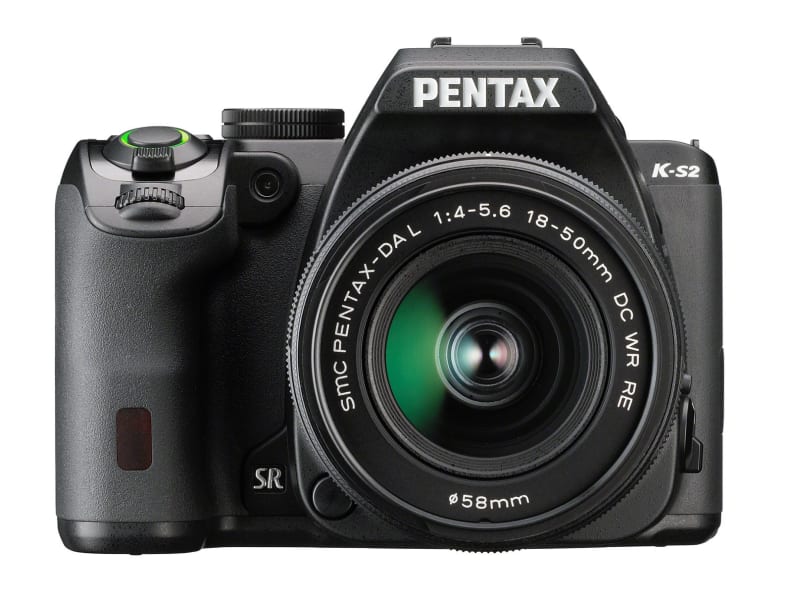 The dustproof and weatherproof K-S2 is built around a 20-megapixel CMOS APS-C sensor that ditches the anti-aliasing filter in favor of sharper shots, and uses the latest SAFOX X autofocus system. Eleven sensors can track a moving subject through your frame, making capturing action shots easier. Like many of Pentax's DSLR bodies, the K-S2 sports in-body stabilization—a big plus when you're using older glass without this sort of feature.
If your shots wind up with a bit of moire due to the lack of an AA filter, not to worry—the K-S2 allows you to simulate the effect at varying intensities, letting you get the shot you want. Just be sure to keep your shutter speed below 1/1000th of a second, and you'll be fine.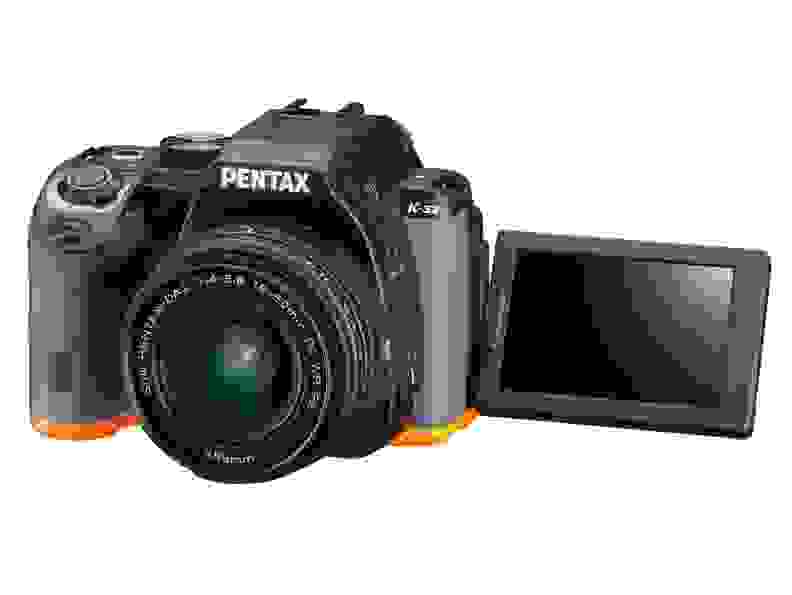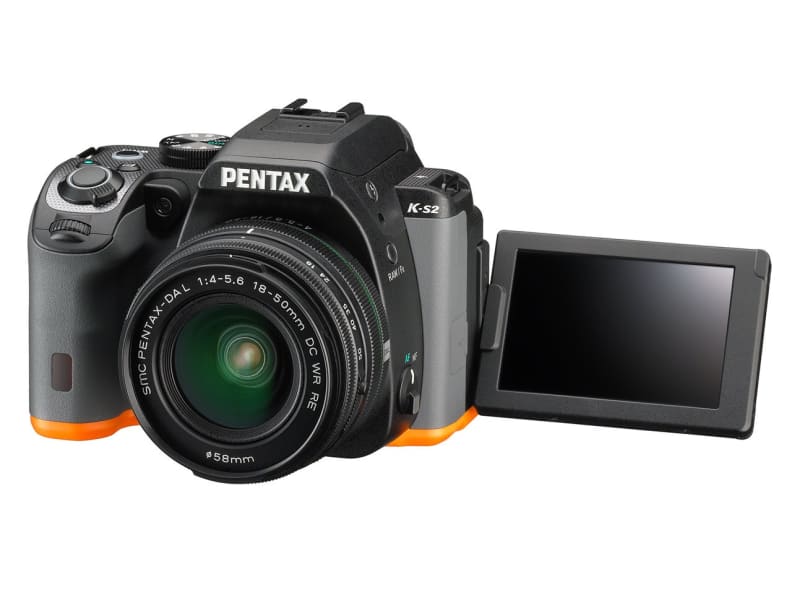 However, it's the form of the camera that defines the K-S2. Unlike its predecessor, the K-S2 has a 921k-dot vari-angle LCD and a secondary shutter button designed to get the "perfect selfie." This screen has an anti-glare coating, and automatically toggles the secondary shutter release when swung 180˚ to face the subject.
Additionally, the K-S2 also packs a bunch of connectivity features—including on-board WiFi, NFC pairing, and support for the company's O-GPS1 GPS unit. If you want to share you images quickly, the WLAN capabilities of the K-S2 allow you to share snaps between your DSLR and your smartphone over WiFi.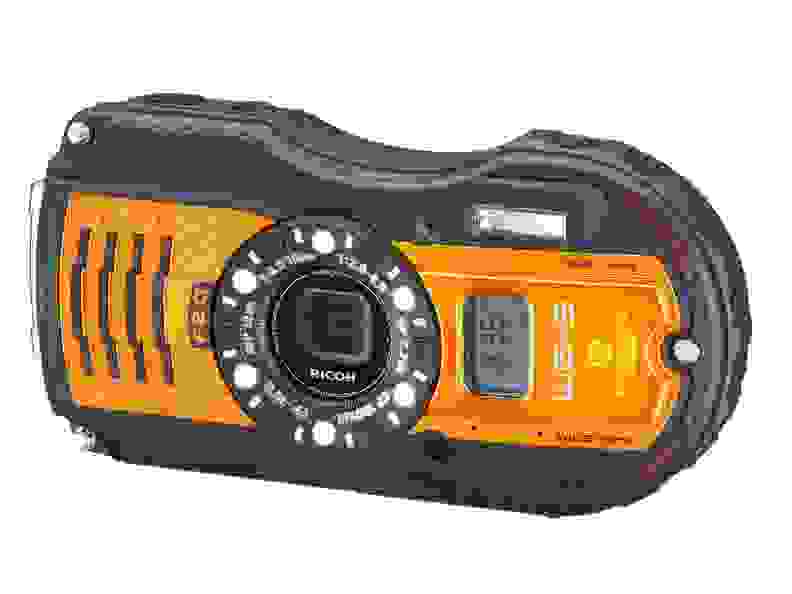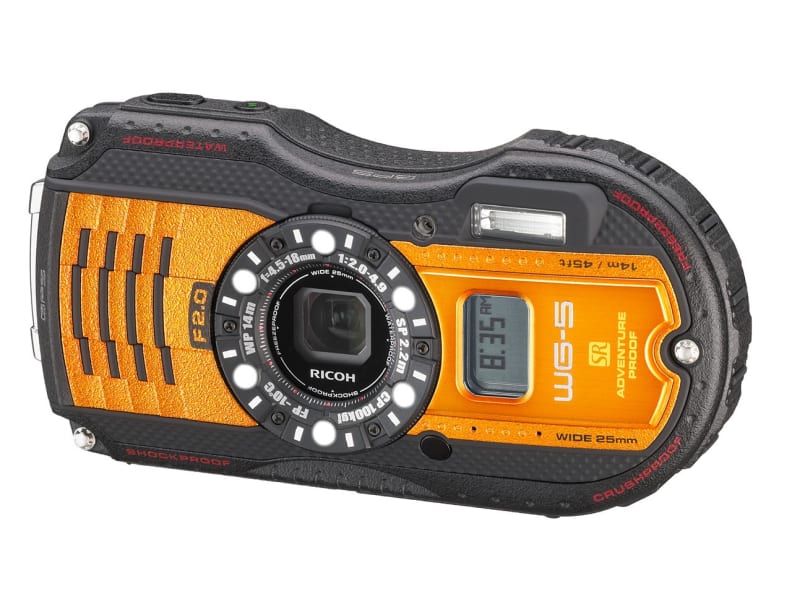 But that's not all—Ricoh also took the wraps off of both a new rugged point and shoot—the WG-5 GPS—and the AF201FG all-weather flash unit. The flash in particular boasts useful features, like compatibility with all K-mount and Q-mount cameras (with a hot shoe), and the ability to tilt from -10˚ to 90˚.
The WG-5 GPS looks to be very similar in form to last year's Ricoh WG-4, but this unit comes with GPS included—no separate model without. With the same 16-megapixel sensor, f/2.0 maximum aperture, and waterproof (up to 45 feet) body, the WG-5 GPS continues the tradition of Ricoh's toughcams before it.
The K-S2 will be available in its standard color options (black, white, graphite) with a specially-designed SMC PENTAX-DA L 18-50mm f/4-5.6 DC WR RE kit lens in March 2015 for $799.95, while its outdoor-themed collections will be available in April. These include: forest green, desert beige, and stone gray.
If you're more sporty in your color tastes, you could also check out the four other options, which are: white and lime, black and pink, white with a racing stripe, and black with a racing stripe. The AF201FG all-weather flash will hit shelves in March 2015 for $149.95, while the rough-and-tumble WG-5 GPS will be available at the same time for $379.95.