Cameras
Photo and Video-sharing Site MyPhanfare Beta Launches (with a Fee, not Free)
Photo and Video-sharing Site MyPhanfare Beta Launches (with a Fee, not Free), Phanfare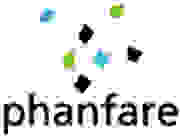 October 19, 2006 – Online photo and video sharing provider Phanfare, Inc. announced on Tuesday the release of MyPhanfare beta, the latest version to the no-advertisement, subscription based service.
The New Jersey-based company, established in 2004, offers the Phanfare service for $6.95 a month or $54.95 a year. For dedicated users, Phanfare also provides a lifetime membership subscription at $299.95. Although Phanfare provides free services to non-profits, schools, and religious groups, according to a Phanfare press release on Tuesday, some consumers may wonder why they should pay 7 bucks a month for MyPhanfare with the plethora of other image sharing sites that offer similar, but more importantly, free services.
One distinction is that MyPhanfare is a combined photo and video sharing site, although there other combo sites that exist such as Multiply.com. Unlike other free photo-dedicated sites such as Flickr or video-dedicated sites such as YouTube, MyPhanfare retains high resolution images. Phanfare has unlimited storage, according to the website. Still images can be saved at 700 pixels lengthwise. Videos can be stored as a 10-minute clip up to 1.5GB or less, with support for MPEG, AVI, and QuickTime. The videos are then converted to Flash.
The Mac and Windows-enabled Phanfare boasts ease of use. Viewers do not have to log in to view the album galleries which is on a user's personalized URL site (http://yourusername.phanfare.com). In addition, viewers do not have to look at advertisements or commercials typically associated with free sites.
The AJAX (Asynchronous JavaScript and XML) beta promises that the patent-pending upload process "provides the fastest workflow on earth," according to a Tuesday Phanfare press release. Users can drag and drop their albums into a gallery instead of  uploading images one-by-one. Phanfare then automatically updates the user's website for sharing.
"Our customers love our invisible background uploading of full-resolution photos and videos and the quick and easy workflow provided by our downloadable clients," said Phanfare CEO Andrew Erlichson in the release.
For added customization, Phanfare is integrated with popular photo-sharing sites Shutterfly, Kodak EasyShare Gallery, and Snapfish. Users can also make edits to the images and add their own music to the slideshows.
While other free sites may delete precious photos if the account is inactive or the user does not purchase prints, Phanfare calls their image hosting "a permanent home for your photos," according to their site. Users may find themselves paying the subscription fee just for the added security of their photos, especially with a lifetime membership account.
Phanfare is "a way to chronicle your life through photography," states the website. With the unlimited storage and lifetime membership, it may very well be.
A free 30-day trial is available at http://www.phanfare.com.