Cameras
Photo App of the Week: Photoshop Express for iOS and Android
Adobe's free, stripped down version of PSE offers some useful editing tools, though the brand recognition arguably accounts for more attention than it deserves.
When it comes to photo editing programs, there's really one name in town: Adobe Photoshop. The photo editing program has been around for over 20 years, across more than a dozen iterations, advancing the art of advancing your photos, one tweak at a time. Adobe Photoshop Express for Android and Apple iOS devices puts the basic features of the popular editing program literally in the palm of your hand.
The apps have slight differences to them (the iOS version is clearly superior, as we'll touch on in a moment), but we were impressed by the collection of image editing tools on board in both versions, which let you edit photos from your phone or from an online account at Photoshop.com.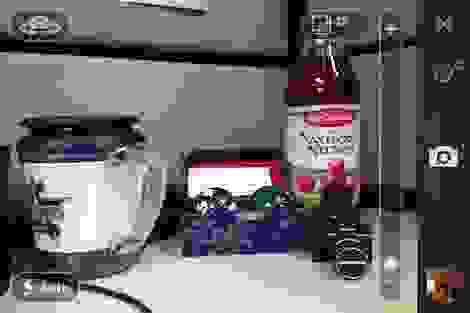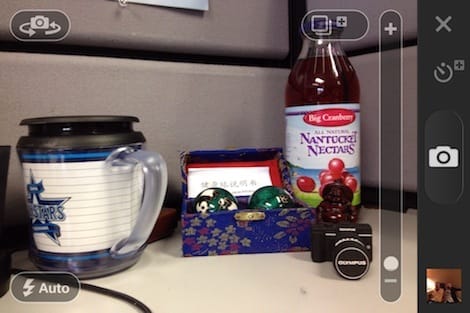 The Express (read: free) version we're reviewing here only comes with a modest variety of the popular filters found in the full Photoshop Touch app (which is really meant for tablets rather than phones). But it does have a fairly powerful collection of editing tools to adjust exposure, saturation, tint, black & white, brightness, and contrast. This lets you make some pretty wild changes, simply by drawing your finger across the image.
As well designed as it is, we'd like the interface to be more intuitive. Once you open a photo for editing, you're merely presented with eight icons, four each on the top and bottom of the screen, without any text telling you what they actually do. Tapping the icon obviously reveals that pretty quickly, but we imagine the interface will be totally foreign to novices who, for example, don't know what the Photoshop crop symbol looks like.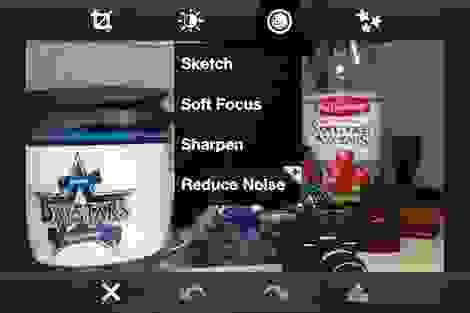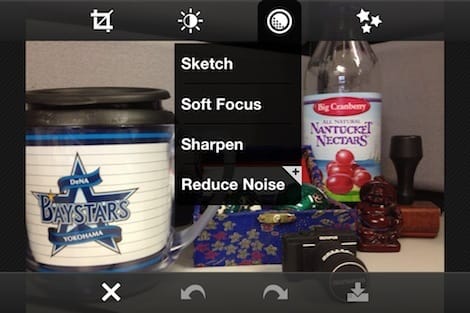 The iOS version has about the same interface as the Android version, but it does feature a few more filters. Both versions have a soft focus filter, for example, but the iOS app also has noise reduction, sketch, and sharpen filters. The iOS version also has an in-app camera feature, which the Android version does not.
Even with those differences, we wish both apps had more of the digital filters that are commonly used (and overused) in full Photoshop. Even something simple like a posterization effect seems missing, especially as it has been seen on other photo-editing apps for Android. When it comes to the drastic effects a program like Instagram can have on an image, Photoshop Express does pale a bit in comparison.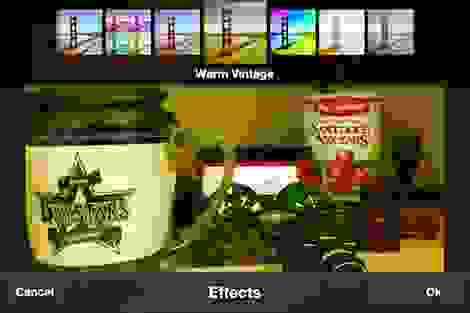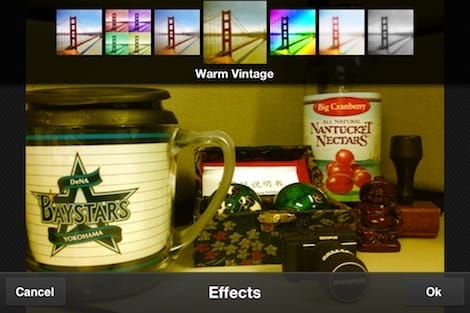 For the price of free you can't complain, though, and all in all Photoshop Express is a helpful tool for making slight edits to contrast, tone, saturation, and brightness in an image. Since it's free, it really can't hurt to have in your arsenal when you need to make edits on the go, and everyone should give it a shot, regardless of what operating system your phone uses.