Cameras
Photo Net Reviews Nikon D3
A new review of the Nikon D3 had been put up on the website Photo.net which makes an interesting read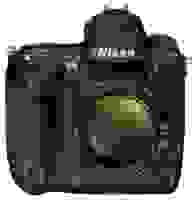 A new review of the Nikon D3 had been put up on the website Photo.net which makes an interesting read. Reviewer Shun Cheung compares the DSLR with rivals like Canon EOS 5D, 1D Mark III and 1Ds Mark III and feels that the D3 can hold on its own.
The Nikon D3 is the first Nikon  DSLR to have the full-35mm-frame FX-sensor and hence is optimized for sports, news, and wedding photography. The results at ISO6400 were quite acceptable and the camera is fully compatible with almost all F mount lenses, both manual focus and auto focus.
Cheung in the end concludes:
"At the same time Nikon introduced the D3, they also announced the Nikon D300, $1700 (review), which is a DX-sensor DSLR to demonstrate that Nikon will continue to support both formats. The D300 shares the same AF module as the D3 but is a step behind as far as ruggedness and high-ISO performance. However, at about one-third of the cost of a D3, the D300 is very much a viable alternative and provides better value for the money. In particular, for those long-lens users who prefer more reach, the D300's DX format is a plus."