Cameras
Photography Blog Reviews the Ricoh GR Digital II
Photography Blog reviews the Ricoh GR Digital II that is an advanced compact camera targeted at advanced photographers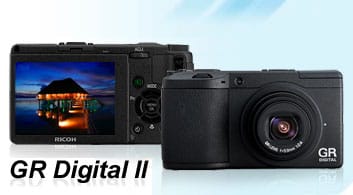 Photography Blog reviews the Ricoh GR Digital II that is an advanced compact camera  targeted at advanced photographers. The Ricoh GR Digital II  has an impressive 28mm lens with fast maximum aperture of f/2.4. The lens produced very little distortion and was extremely responsive.
Image quality was found to be top-notch and the camera interface very intuitive. The addition of features like the  electronic horizon leveler and depth-of-field indicator  further enhance the photography experience. However the camera is not without faults as image noise was visible at ISO 400 and faster.
Conclusion:

"If you want the ultimate image quality, then you should clearly choose the Sigma DP1, despite its short-comings. If you want a more well-rounded and versatile 28mm camera, then the Ricoh is still a fantastic choice for the serious photographer."